A Question about Spouse Selection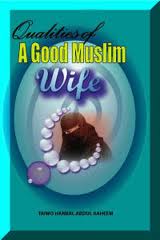 Assalamu 'alaikum everyone. I'm a Muslim boy of seventeen years old. Before asking my question, I want to say a few things about myself.
When I became around fourteen years old, I started a habit of masturbating on a regular basis. I know that masturbation is something we should try to stay away from. Fortunately, I've successfully got rid of this habit. I've learned to control my carnal desires and it's mainly due to fasting in the month of Ramadan. Recently, I've been very practicing in my faith. I offer my five daily prayers regularly, Alhamdulillah.
Although I have kept my desires under control, I often have a hard time lowering my gaze in public. I'm really attracted to beautiful women. Now, back to my question. Since I'm only seventeen years old, I'm in no position to be married right now. I haven't graduated from high school yet. But when I do decide to get married in future, how should I choose a wife?
I mainly want two qualities in my future wife: beauty and piety. Firstly, the reason why I want a beautiful wife is because I want to release my sexual urges with her, so that I won't hopefully commit Haram actions like adultery. As I've said, I'm attracted to beautiful women and perhaps a beautiful wife will help me to lower my gaze in public. What do you all think?
Secondly, I want a pious wife because she can help me to practice my religion firmly. There is a famous Hadith in Sahih Bukhari in which the prophet Muhammad (sallallahu 'alaihi wasallam) said that a woman is usually married for beauty, wealth, family status and piety, and that the best is piety. Insha'Allah, a pious wife can help me get closer to Allah. A pious wife also means it will be easier to raise my children according to Islamic teachings.
Please give me some advice regarding this issue. When looking for a wife, how should I balance between piety and beauty (piety is more important to me than beauty, but I do prefer some beauty)? What type of woman should I get married to? Is it okay for me to make Du'a to Allah for a wife who is not only pious but also beautiful? Thank you in advance.
SMR20
6 Responses »