Bullying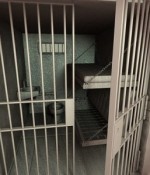 May 1, 2021
My abusive mother and enabling family have made my life completely miserable. They do not treat me as an adult, impose all kinds of restrictions on me, threaten me, and call me unthinkable names.
Full Story»
He doesn't want to be involved in the baby's care, and would like termination of the pregnancy. If baby is not terminated, he says he will not pay child support.

My father mentally torture us siblings and my mother with his words. He didn't hit us ever, nor my mother. But he use his words and says things that shatter us and our confidence. My mother has never been happy in this marriage, I can see that, but she never says a single word to him.
They all were nice to me. Later on they found out I had head lice. Since then I started self-harming myself and my parents found out and I got grounded.