Exasperation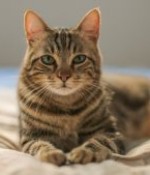 June 8, 2021
I know as a Muslim there is barakah in showing kindness to animals. I remember the hadith of the woman who earned Jannah by fetching water for a thirsty dog. But I can't afford to feed other people's cats. What is my obligation?
Full Story»
I'm in my 30s and feel that by now, I should have a job, a wife, and a better car. Why is everyone around me getting things even though I pray so much?
He is a very good talker and promises me the world but has never really delivered on any promise. Other times, he speaks to me like dirt. Our children don't mind being away from him. I am so confused about whether to go back or not.

I don't feel like talking to my husband because despite my In-laws' controlling behavior, he has not taken my side or gotten us a place of our own.