In Love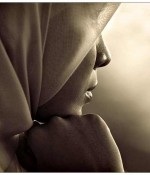 September 9, 2018
I'm so broken hearted as now I have wasted 7 years on failed relationships and am worried how this will Impact my future.
Full Story»

I am absolutely heartbroken. I wanted him. I dream about him all the time. I can't see myself with someone else. It's not fair he can move on so easily.
My Hindu girlfriend is ready to convert but her family have started torturing her… She wants to suicide as she can't bear it.

They say that I have killed their pride and therefore I should die and deserve to be raped and killed because I am a whore… They pray for my death, they pray for my unborn children's deaths and they pray I face suffering throughout life.
More in this category