In Love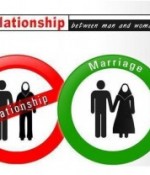 September 23, 2022
I met this boy many years ago and we struck up a haram relationship. Now he has moved to this town just for me while I have realized this is haram…What do I do?
Full Story»

We loved each other and wanted to marry, but his parents intervened. My heart is now shattered.
On March 29, 2021, "holy festival night," the perfectly healthy girl suddenly and without any reason lost all her body movements– Her body became a statue.
I hallucinate…when I close my eyes, I talk with her, and then after a certain period, she vanishes.
More in this category