In Love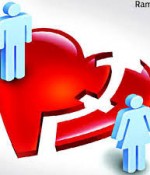 November 23, 2017
Is there any way I can get him back?
Full Story»

I want some advice so that it can last forever as both of us are serious.
I'm a Christian girl. My family will not agree with our wedding so I'm left without a Wali.
I found out that she was sending images to another man and receiving them as well… Now I'm stuck in limbo.
More in this category