Regret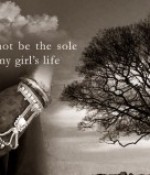 July 3, 2021
After having committed zina, I am worried that I am no longer a good catch…is Allah punishing me?
Full Story»
I had an emotional relationship with a man I met in college….he deceived me to get my attention, but married another. I am devastated.
I lied to my ex-boyfriend, telling him that I was pregnant with his baby at one time. How can I come clean and get his forgiveness when we're not even talking anymore?
My wife has been berating me to her parents behind my back., even recording me once. I wonder if I am being punished for a sin I committed through text with another woman?
More in this category