Resignation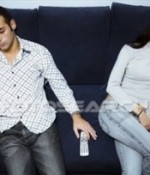 May 2, 2022
My brother-in-law is relieving his sexual desires on his own because my sister doesn't have sex with him.
Full Story»
I am so angry at Allah for giving me limitations that prevent happiness. If Allah has already written my fate, why would I even bother praying for it?

Allah is most merciful, I thought he'll let it work out and, I wouldn't have to lose my Lord nor my love. But in the end, I lost both.
She started to have stomach pains after performing Istikhara, and now believes she should not marry me.
More in this category