Istikhara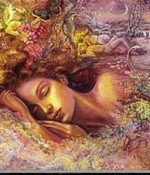 February 6, 2020
The guy keeps doing Istikhara and he says he dreams about the girl being in pain, trouble or either really sick.
Full Story»
We can spend hours on end together both on our phones, and I would prefer to be browsing online as our real life conversations are not of much depth.
Should I take my mother's hesitance and disapproval as a sign from Allah and the answer to my Istikhara?
I tried commiting suicide once because I could not get over him. I left my career for him. I fought with everyone around for him. He promised me to marry in the past.
More in this category