Addiction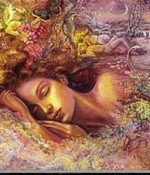 October 13, 2021
I have developed the unconscious habit of rising from my bed to go look at my sister-in-law while she is sleeping. Her own husband doesn't sleep with her. What to do?
Full Story»

I'm 16 and discovered "the secret habit" when I was around 7. I didn't use to do ghusl afterwards. Do I have to repeat all my prayers and fast from that time?
I was sexually molested and grew up in a pornography addicted family, and now I fear I am going the same way.
My father is not in control of his anger and is constantly picking fights and criticizing all of us. He isn't religious but preaches to the rest of us!
More in this category