Cant find job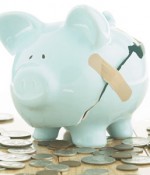 April 7, 2021
I'm in my 30s and feel that by now, I should have a job, a wife, and a better car. Why is everyone around me getting things even though I pray so much?
Full Story»

My wife is threatening to leave me. When I start crying, she says "Ok I was just joking but I am giving you a time limit, settle down everything soon."

His family is eager but were waiting for me as my father wanted me to have a job first.

When in a state of hardship, is my hardship extended when I commit sins or is this all part of the hardship?
More in this category