Promiscuity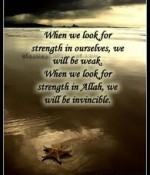 August 11, 2022
My husband has been explicitly talking to other ladies, even going as far as sending inappropriate pictures and videos and attempting to meet up with them.
Full Story»

I am in a relationship with a guy who lies and requests creative sexual situations of me. He still wants to marry me after all that!
Should I divorce my wife? She was unresponsive to Ruqyah and I don't know what other options I have at this point.
I found out that my fiance has had intimate and sexual relations with another. Should I consider her past in my decision to marry her?
More in this category