Live-in Relations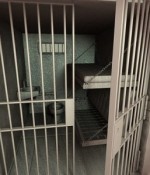 May 1, 2021
My abusive mother and enabling family have made my life completely miserable. They do not treat me as an adult, impose all kinds of restrictions on me, threaten me, and call me unthinkable names.
Full Story»
I heard a noise like scratching in the window so I turned back to look…I stood there for second, and then when I realized what it was, I screamed out loud and called my husband. I had seen a mobile touching the bathroom window.
I understand that a husband and wife are like clothing for one another and that's why it's best to keep matters between you two but currently I feel like everything has gotten out of hand.
Is there a way in Islam to ask for Allah's forgiveness as I know breaking marriage is the biggest of sins?
More in this category