Separation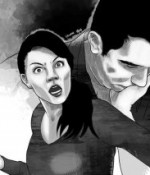 September 19, 2020
She began to take her frustrations out on me. So she began to wallahi kick me, stomp on my feet, scratch my face, etc.
Full Story»
I keep thinking "why me?" Why couldn't I go through one pregnancy feeling loved, pampered? I want him to feel ashamed of what's he done, not act like he's entitled because somehow it's my fault for not aborting.
I did Istikhara and saw some signs…one an example from the Quran and one a vision of a person asking me to read a Surah. What does this mean?
While engaged to a girl that I dated, I met another woman, beautiful in both looks and deeds. I was confused what to do so I prayed Istikhara, had a dream, and am wondering what it means.
More in this category