Unfaithful Spouse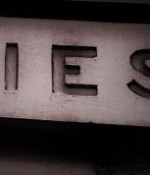 October 18, 2020
My father manipulated us into thinking that my mom was a bad person until we actually hated her. But now I have discovered that my father is an adulterer, liar and abuser.
Full Story»
We mutually divorced on paper. Now she wants to come back to me but confessed that she has committed Zina with a married man. I'm confused as to what to do.
I am married 10 years to a man having an illegal affair with a Christian nurse working in Dubai. He is also a chain drunk. He spends all his money for her happiness.
I am 5 weeks pregnant but I am very worried because my husband is abusive and irresponsible.
More in this category