Unfaithful Spouse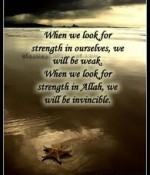 August 11, 2022
My husband has been explicitly talking to other ladies, even going as far as sending inappropriate pictures and videos and attempting to meet up with them.
Full Story»
Should I divorce my wife? She was unresponsive to Ruqyah and I don't know what other options I have at this point.

My husband has betrayed my trust with a very shameful behavior…how can I go on knowing he does this?
I caught my wife cheating…twice. Should I take revenge on her or prioritize my children's happiness?
More in this category