Unfaithful Spouse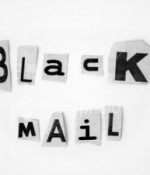 September 2, 2019
I commited zina with a man other than my husband, from whom I am getting a divorce. Should I tell the truth to my parents and in court?
Full Story»

I have been EXTREMELY happily married for 14 years, and have 2 children. We have been the kind of mushy couple that is always asked if we're honeymooners. We are best friends! But I recently cheated on my husband. I didn't get any satisfaction out of it, it was purely for the other person.
I've been wanting to confront my dad about it, but I'm scared he'll cut me off (won't give me any money, kick me out the house etc). My dad has a very big ego and I feel like confronting him with the truth will make him angrier. I don't want this to ruin my family. I've been dealing with this for 2-3 years, and been in denial.
I am in need of advice. I am a 17 year old girl falling for a married 25 year old man. We used to call everyday for hours when he was at work till he got outside his house. After this we met and committed Zina and this happened every time we met. […]
More in this category