Unfaithful Spouse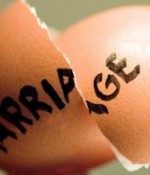 November 20, 2021
Should I divorce my wife? She was unresponsive to Ruqyah and I don't know what other options I have at this point.
Full Story»

My husband has betrayed my trust with a very shameful behavior…how can I go on knowing he does this?
I caught my wife cheating…twice. Should I take revenge on her or prioritize my children's happiness?
Mu husband started doing therapy for his own personal reasons and he opened up to me about a girl that he met online in 2016 in a different country, and who he seems to be in love with.
More in this category