Unfaithful Spouse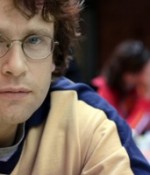 November 17, 2017
I can't deny that I still love her. But he still communicates and disturbs my wife.
Full Story»
He says he is bored with our marriage, he says there is nothing wrong with me, am a great wife and a great mum, he says am better than most but maybe not for someone like him, he wants to have a separation to see what he wants.
He still swears he loves me and will change for the sake of our family. Now we went to couples counseling together… He just lied the whole time.
She had extramarital affair with a young guy. What should be my approach towards this matter?
More in this category