Unfaithful Spouse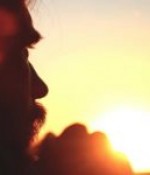 November 5, 2019
She had been cheating on me for the last 6 months as per her call records.
Full Story»

My husband keeps chatting with other women and it's driving me crazy.
I commited zina with a man other than my husband, from whom I am getting a divorce. Should I tell the truth to my parents and in court?

I have been EXTREMELY happily married for 14 years, and have 2 children. We have been the kind of mushy couple that is always asked if we're honeymooners. We are best friends! But I recently cheated on my husband. I didn't get any satisfaction out of it, it was purely for the other person.
More in this category