Unlawful Marriages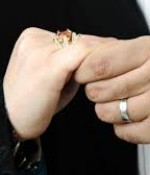 December 4, 2017
My parents do not know I married and my walee was my husband's relative. My husband says he was forced in this marriage.
Full Story»
Can I marry to my cousin who is 14 month elder than me and my brother marry younger sister?

It hurts like pulling a sword in your heart, knowing that I'm giving up with someone who I can say is my best friend and my love of my life.

If he does marry me at least seeing him would finally be halal, and the sacrifices I made would not have be done in vain and if were a secret now at least we can be together properly in the hereafter.
More in this category