Unlawful Marriages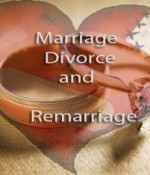 October 13, 2021
While engaged to the man I was forced to by my parents, I met a man that I love at University. My fiance is so rude to me and only likes my body…not who I am as a person. Is it ok if I get divorced and remarry?
Full Story»
I married a guy without thinking it through, and now regret it.

His name would remain a Hindu name. Is that okay?

While studying Islam, I have realized that this marriage with my Hindu husband is a zina/illegal.
More in this category