Premarital relationship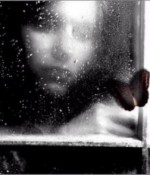 June 24, 2022
My boyfriend of three years took my virginity and left me devastated.
Full Story»
He has seen our child a handful of times but refuses to tell his family they have a grandchild because in his words, he won't look like a good role model!

Allah is most merciful, I thought he'll let it work out and, I wouldn't have to lose my Lord nor my love. But in the end, I lost both.
My mother refuses to bless us for marriage. After Istikhara, I had a dream in which my girlfriend was wearing a red shirt.
More in this category