Premarital relationship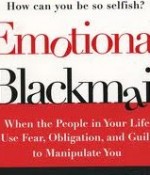 August 12, 2020
I was in a relationship with a girl for years and now want to marry her, but my parents are dead set on me marrying the daughter of a Maulana. They are saying that "from day one, we have given you everything you wanted."
Full Story»
Out of loneliness, I befriended the wrong crowd. They convinced me that a relationship before marriage is acceptable in "this day and age." All I want is for Allah to forgive me.
He doesn't want to be involved in the baby's care, and would like termination of the pregnancy. If baby is not terminated, he says he will not pay child support.
I found out that since graduation from school, my sister and her boyfriend have been texting each other very explicit texts about intercourse and have been sending nude photos.
More in this category