Unrequited Love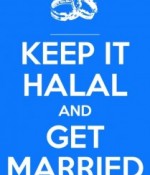 December 22, 2019
When we started chatting, I got to know that he is already married with two kids. I know I allowed myself to be used. Whenever I get free time I start to miss him and have to keep repeating astagfirullah to calm myself.
Full Story»
I tried commiting suicide once because I could not get over him. I left my career for him. I fought with everyone around for him. He promised me to marry in the past.
I´m 18 and in love with a non-Muslim girl, I make dua every night that Allah softens her heart and she becomes Muslim so I can marry her.

I fell in love with a guy who was a distant relative. From the beginning he said he could not marry me due to family issues but I always believed that he loves me and will marry me one day and stand up for me.
More in this category