Ghaib / The Unseen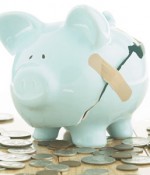 February 7, 2023
Hello, I am Himari, and I have a family friend whose name we call "Minnesota family." They came to the USA as asylees, and their case is still pending. When they first arrived in 2019, the wait times were 180 days at max, but COVID happened and there were so many people filing for asylum […]
Full Story»

I was praying and thanking Allah for keeping me safe while going down the stairs as daily dhikr. At that very moment, I fell down the stairs and broke my foot badly…before I even finished my Dua!

How can I tell if my dream is from Allah or the Shaitan?
Allah took her soul before I finished my studies and we didn't get married so she didn't get a chance of learning Islam and converting to Islam.
More in this category