Wearing Hijab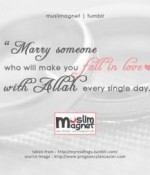 February 17, 2022
I am in a relationship with a guy who lies and requests creative sexual situations of me. He still wants to marry me after all that!
Full Story»
While engaged to a girl that I dated, I met another woman, beautiful in both looks and deeds. I was confused what to do so I prayed Istikhara, had a dream, and am wondering what it means.
I married my wife because she struggles with deen but now she is reluctant to practice Islam. What should I do?

What if I make an oath and forget but own up to it later? And do I get punishment for the actions of somebody else that they are doing to me?
More in this category