Wearing Hijab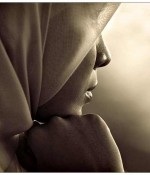 June 26, 2018
What if I make an oath and forget but own up to it later? And do I get punishment for the actions of somebody else that they are doing to me?
Full Story»
I am going on Umrah. I am niqabi. But according to Hanafi law, you cannot cover face whilst performing tawaf…

Can I trust her anymore…?
He forced me… He said "I think you want it, I just need to be more forceful". I feel like I am guilty for allowing myself to be in that situation…
More in this category