Lack of Intimacy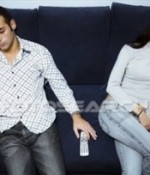 May 2, 2022
My brother-in-law is relieving his sexual desires on his own because my sister doesn't have sex with him.
Full Story»
My husband has refused sex for 10 months, and my sexual needs remain unfulfilled.
I committed adultery in a weak moment. I've read that we shouldn't expose our sins but I'm so afraid that they might come to light somehow.
While engaged to a girl that I dated, I met another woman, beautiful in both looks and deeds. I was confused what to do so I prayed Istikhara, had a dream, and am wondering what it means.
More in this category