Unanswered Questions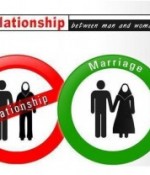 October 3, 2023
I met a brother while studying in Russia and we committed zina. However, I am not currently in a position to get married due to many factors, although I want to. What should I do?
Full Story»
I have a faint memory of a story I encountered a long time back, of our Prophet's dealings with John the Baptist.
Mental health is sometimes suppressed in the Islamic community, attributing it to Shaytan, possessions, jinns, etc. But it is a reality many Muslims are facing and need information about. Let's spread much-needed knowledge.
I have been with my husband for ten years but I cannot "get over" my ex. I feel this is unfair to my husband but I cannot help my feelings!
More in this category