Unanswered Questions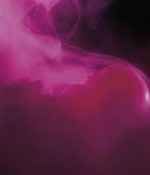 February 8, 2019
I've tried praying salah. Every time I pray, something bad happens, or I get very lazy and I hear voices in my head. I listen to Quran with headphones sometimes, but lately I'm in a very bad mood. I'm angry that I can't leave this relationship and save myself.
Full Story»
I get it parents are to be cherished no matter how they are. But this also means we can't protect ourselves. Emotionally abusive parents are evil masterminds.

I just want to live a peaceful life and be happy. My mother is very kind and loving, but she doesn't understand what I'm going through. She tells me I'm a coward and that I should be brave, but it's so hard. My family is very dysfunctional and it affects me deeply.
Even when he got married, he would still text me and tell me how much he loved me and that he wants to marry me. He is not happy with his wife, and he used to blame me for everything because I didn't take a stand and marry him against my parents wishes.
More in this category