Does Allah reveal the truth one day?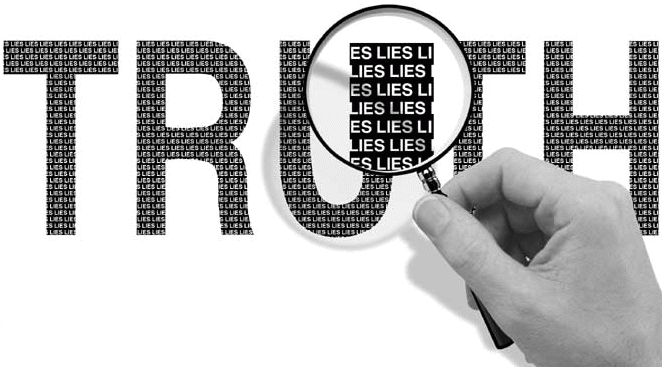 Assalamualaikum.
I am 25 year old female. I was in love with a boy for few years. We both had good understanding so we decided to take the relationship to the next level. The guy told it at home about me. His mother was not ready to accept me as her daughter in law. Somehow he convinced his mother and asked her to see and meet me. She met me and did not like me. I am sure that I have not hurt her or told anything against her but she did not like me without any reason. After a few months he convinced his mother and she finally agreed to continue.
Now all the process of family meeting had finished and she started keeping demands like money and things from my parents if they want me to get married to her son. This started creating differences between me and the guy. (I have never seen dowry in love marriages and it's a sin in Islam(though that lady is a haji)). Everytime she found something to create problems between me n him. She used to complain about me to him (he knew me how I was)and he used to fight with me like my mom said this and that and many things that were lie. I used to convince him and tried to make make things work. Even he tried at times. But his mother never let us even talk happily to each other. Everything was now like ups and downs before marriage.
Marriage was nearing and she told his son that we do not respect his son and we are not able to give her and her son money. She put false accusations on me and my family. Though I tried my best to make him understand the situation but he never understood. He was the guy like if my mother is saying this then it cannot be wrong. He told me many things and abused me and laughed at me when I was explaining him the situation. His mother and his family were next to him while he was abusing me. I felt like I lost the battle.
When this man is not ready to listen to me and he does not trust in me then better let go off this relationship and hence by this way I gave up. I could have proved that I was not wrong and all allegations on me and my family were baseless but I did not wanted to break his family for that. So I thought walking away is a better option for me.
Just after two months of breakup he got married to the one who gave him some huge amount of money. I m devastated and broken completely. I had given up my career for him just to get married to him. He was so insane that he did not even think of all this but was very sure about his mother's statements against me. How did he even think that he did not receive respect from my home when we all used to speak to him prepare good for him and never let him leave home w/o having food. We did all the things possible by us for 1 year and at last he said that he did not get the respect he wanted.
Now he is married to other girl. He still has the same concept in his mind what his mother had told him that day. I am innocent I have not done anything like that but he still believes his mother. I just want him to know the truth. I just want his mother's lie would be revealed. Does Allah punish them for doing such things to me and my family. Does Allah reveal the truth one day? Will they repent for this? How will I be proved innocent? I dying daily by carrying false blames on myself. Will they face the same situation that we have gone through? Please advice and reply I am broken down.
masha
4 Responses »