Emotionally blackmailed into Marriage?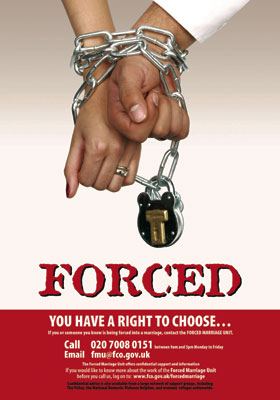 Salaam I am a British Pakistani Muslim girl and I'm 19 years old soon turning 20.
When I was 17 I got a marriage proposal from a relative in Pakistan. my dad wasn't too bothered about it as he always said I'm his favourite and he doesn't want to think about giving me away. Anyway three years have passed and my whole entire family is absolutely obssessed with this guy it's seems as though in their eyes there is nothing wrong with him at all! He is not a bad guy but my heart is not set I do not see myself getting married to him ever! Because I feel as though he's like an uncle to me.
I'm in Pakistan right now and I'm being emotionally blackmailed by my mom into marrying him she says I have a choice so does my dad but then they say things like I'm going to end up un married and my sisters (younger) will be married and happy and I'm a burden on them. My mom always curses her self saying things like I'm going to give her a heart attack and if I get married to someone of my choice that she'll never speak to me.
Islamically I believe I have a right to agreeing if I want to marry the guy because I'm the one who's going to have to live with him. My parents think British boys are wastemen who don't have any aspiration in life but I honestly can't be on the same mindset as someone from Pakistan. I know for sure id have a better understanding with someone from here as I've been brought up here (England) I honestly feel so helpless that I think I should just give up and agree because they make me feel like killing myself 🙁
Ayesha
3 Responses »