Half a Virgin
Salaam everyone. I am 22 years old, and perceive myself to be a modest muslim girl who has grown up in London my whole life. I am writing this post in the hope that someone can shed some light into my dark.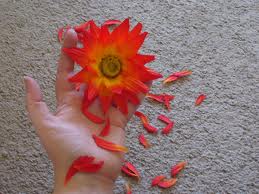 The story goes, when i was in my first year at university, three years ago, the mixed environment was new to me as i went to an all girls secondary school and 6th form. Not long into the semester, I was receiving attention from many boys, one in particular who had asked me out on a date. He wouldnt take no for an answer, so i went out with him and within a week we were labelled as a couple (its even worse, because this took place in the holy month of Ramadan, astaghfirullah).
He was my first boyfriend, and at this stage I was very naive, foolish, unknowledgable about the whole dating process, and was somewhat heavily influenced by his lifestyle. Although he was my 1st boyfriend, I was his 9th girlfriend.
Due to my naivety, I am scarred by certain things he made me do, which i realised later are considered to be major sins in Islam. After research, I can say with deep repentance that I am half a virgin due to certain things i received rather than gave through him. Because he lived in halls residence near the university, he would regularly invite me over and invite me to all the haraam things which i cannot believe i engaged in. More to the point, i have a very good muslim friend (potential life partner), who i am considering introducing to my parents. However, he does not know yet that i am half a virgin.
In one of the articles, I read sister Noorah's advice advising a young girl in a similar situation not to say anything because 'Allah has covered up your situation and it may be better for you not to uncover it..What happened is in the past, and you have repented from that.' However, i would like to know the validity of this statement by sister Noorah, or anyone else who can help me with this.
Ive always been an honest person, alhamdulillah, thus I intend on telling him the whole truth so he does not marry a girl who is not worthy of his purity. If he rejects me, I will accept as Allahs will. However, I have repented for this day and night, and still cant consume the reality of it. I am in such a lost state of mind, and cannot understand whether I should tell him the truth, or conceal it in the hope that both he and Allah forgive me one day.
I would appreciate it wholeheartedly if somebody can enlighten me on this topic, with islamic referencing/hadiths, and anything which can ease my pain.
Jazakallahu Khayr.
Anonymous.
10 Responses »