He has no family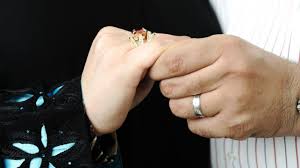 I am divorced mother of 8&9 year old girl and boy.
i left my ex husband 8 years ago due to his addiction to drugs and abuse. I allowed him to see kids, but drugs came first.
i worked 2 jobs and studied, and have put my kids first always. Now Ive pondered on the idea of marriage.
i met a few guys from the same South Indian country where I originate from. They disgusted me.
i recently met a guy, from my neighbouring country of origin. Divorced with 2 kids aswell.
his history is sad, parents who abandoned him, raised himself, and is striving to be a better Muslim.
he doesn't want anything but to make me closer to Allah swt. He wishes for Nikah before Ramadan and to take me umrah in Ramadan.
He has cow to my parents house alone, gifts etc and everyone likes him, physically aswell as how he talks.
now my parents initially said it's my choice, overnight they said it's not a good idea because he has no parents or relatives, if something goes wrong Who will help reconcile? My parents said he has to prove what assets he has and do registry.
he had initially said no, I explained they need reassurance and he said it's fine his happy to do so.
my parents are concerned about my kids, but my kids love him, his kids and vice versa
he ia respectful and giving no pressure, but I know in my heart his a good man with a dark past.
What should I do? He has given me 12 weeks to decide as he doesn't want to be hurt by prolonging any meetings together.
Please advise me what I should do?
6 Responses »