Hidden past of my wife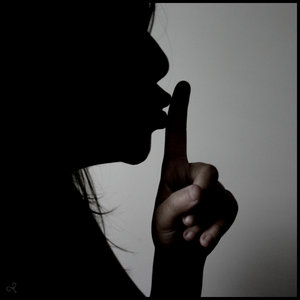 assalam o alekum brothers and sisters,
i unfold my heart out to you to seek your valuable advice as to what must I do in this situation.
i am a virgin 26 year old boy who is not perfect who had one or two friends as girls before but was saved from falling into fornication with either of them. the point being is the acceptance that i am not perfect however have been in my limits. even talking to non mahram is haram, i talked and i seek forgiveness.
now back to the real agenda.
almost 6-7 years back i incidentally got a call of a girl (about 16 years that time), we hunged up, but later I called her back, and started talking to her, immediately began to like each other. Our love grew. my intentions were always pure. about 5-6 months later her mobile was seen by her brother, who then beated her and gave her phone to her father who called me via that number and threatened me for life. i immediately falled to sajda towards ALLAH praying that if the relation is well for me then it may continue otherwise it may aswell end right at this moment. later after 2-3 hours at 2-3am i got her call back that she was alright and will contact me again whenever the time and situation is right in her house. Later after weeks of waiting our contact was maintained again..
our love grew more and more with time. as year passed by we were in contact 24 hours of day then we met at a place. She basically belongs to a poor family and restrictions were imposed on her not to go out alone from her home. I was happy to see her she looked innocent and so was she.
we spent years together just talking on phone. after 2-3 years there came a point when we did nikkah on phone via registered qazi with our own free will and free witnesses and it was documented as well.
our love stayed strong Alhamdullillah. just recently an year back I got a nice government job, however became a bit busy as i got back to law studies as well as job so started giving her less time on phone regardless had contact every day but it was definitely reduced.
secondly, i was always very conservative. i introduced her to proper hijab and niqab, restricted her to go to any function outside her home even with her family of which she didn't like but still observed as she loved me and never wanted me to leave her. i must admit she was beside me in my bad times when i didn't had job.
so in my rage, i always tended to abuse her verbally and cut contact with her for days for disobeying me on even the slightest of mistake, like going to rooftop of her home. etc.. i was also wrong at that i know
so in my business at job and study, she quietly started to come into the wrong teaching of her sister who said to her that she could do whatever she wants to do, how could i know.
her sister was an unchaste girl who would talk to random guys every night however my wife only talked to me.
and so she quietly indulged herself and falled prey to this weakened menace. she started to talk to a random wrong number that came to her number in lieu of time pass. later she also forwarded her pic to that boy and also called that boy see her from a distant place while she got to a shopping mall with her mother. She talked to that boy secretly for an year but never told him her home location etc. just as time pass however never told me that.
all of that i got to know by ALLAH's grace via one of her girl cousin who was close to her. and even more that she had a strong past 1 year before me and got indulged in private place meeting sessions with a boy but no prove of sex etc but she did go with him she saw that with her eyes. one day she asked her everything
later her cousin one day visited my wife, she asked her everything while she didn't knew my call was on hold. and she herself told her about all her affairs past and present that she hided from me.
i then called my wife back and i was literally crying for the first time ever and ask her to tell me everything. at first she denied everything she even swered.. but then i told her i have her recording. so she confessed everything with sorrow and regrets. I assured her i would forgive her if she tells me truth. and she did accepted everything but told me she never got indulged in sexual practice with the one from her past and it was merely a 7-8 months relationship and she was too young to understand all of that and assured that she is still virgin as before that i can also chck myself now. She also told me about her present mistake that it was a younger boy she only passed time never met him in person or told her address while talking to him and also blamed me for misbehaving with her and not giving her proper time. She then asked me to forgive her and forget everything and block all her sim numbers and get her a new one and asked me to trust her.
i then also offered her one last true chance for a new life with me as ALLAH also forgives sins of the seekers.
now situation has become easier for us on that account that our parents agree to our marriage (before they did not) and we did nikkah in secret 2-3 years before as a security legal/spritual way.
however my heart still gets some jolts of her past treachery and lies sometimes i also get dreams of such depression.
a few days before i got to know she again lied to me about staying at home while she went to one of her girl friend's wedding with her brother and his wife all dressed up while i restrained her from doing so. i again reminded her of the final chance and not to that again...
the question.. what should i do do now i do still am somewhat positive and i do love her so should i continue to path of marriage with her or break nikkah with her?
and more importantly... can i trust her anymore now....? my heart is moving helter and skelter on this decision now..
while i leave it all to the will of ALLAH
thanks for reading, awaiting your valuable sugessions and replies
 examination525
13 Responses »