Tired of a husband who doesn't work and can't have children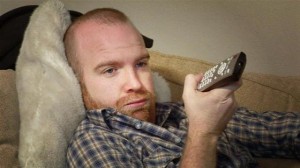 I got married at age of 29 to a man of my choice. My family was not happy with this proposal as this man was previously divorced. Initially, our families did not get along and eventually after our marriage, his family completely boycotted me and has not met me since the wedding.
My husband goes to meet them every week for one day while I stay at home. We have now been married for three years.
My husband hid his medical condition from me. From his previous marriage, he knew about his sperm count and motility issue. He disclosed his problem to me after six months of marriage. We have tried many doctors and even gone for a test tube baby but all has failed.
He also has had a very unstable job situation. For past two years, he has been in between jobs and now earning very less. Last year, we both had no jobs and I had to take support of my mother. We moved in with my mother and have been living with her ever since.
Last year by October, I started doing a job again because my husband has been unable to provide for me. In fact, every month it is mostly me who looks out for him financially. Many times, I ask him to find a better job but he seems immune to my words. Also, I try to ask to him to take me to meet his family but he gets angry and tells me that my way of trying to get him to break contact with them will not work. He uses harsh tone to insult me and tells me that I need to get in my brain that I will never be able to meet them.
I have been patient for three years and tolerating all this because I believe that the marriage bond is sacred and must be maintained. But is it only the wife's duty to tolerate the husband's lazy attitude and lack of initiative to provide and mend ties between his family and I?
Also, he has been dishonest about his medical condition. In such a situation, if I seek separation would that be wrong? I have tried many times to reason with him but it always comes to compromising on my part. My family is not willing to partake any role in this and his family is absent. What does Islam say about such a situation?
-Mrs. Bilals
5 Responses »