I am afraid to lose him?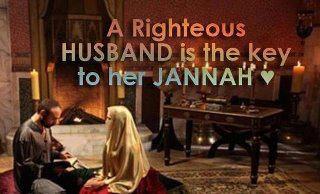 I like my cousin. He lives abroad, his mom will come this year for proposal. She indirectly has already given me a signal that I can be the one. But that's not for sure. He is 6 years younger - he is 21.
There is a problem here which I fear. We are 4 sisters. All are single and I am the youngest. We have the eldest one who is dominating in our house. She has a violent  nature. She will make a huge mess if any proposal would come and we all are always afraid. She now has become like a man-hater and very violent - she daily reminds us not to marry a guy coz its kufr? If we oppose her she later finds a pretext to have a fight, saying you did this you did that etc. Sometimes she says she is selfish, she wants to run away from us, she is not sincere with her parents..
The problem is if his mom comes to our house, how can I take a stand.?
Let me tell you, my parents never ever tried to find a proposal for any of us. And that my eldest sister used to have fights with my father on this issue. My friend told me about a proposal a year ago. I told this to my dad but he said in turn we should sell this house for marriage and should start living on roads. You go and marry. If I try to tell my mom about any proposal or my any sister tries she don't listen to us, always have an excuse saying this is the responsibility of your Dad but among relatives she always cry saying my all daughters are now getting old.
My brother is married for two years, it was love marriage and my mother was not so happy coz she thought that the girl has stolen her boy from her. He lives separately in other house but my sister always curses him ,his sons and even wife that they may die. If any of the relatives tries to talk about proposals she always say tell about job not marriage, no no no we dont want to marry etc, and then we fearfully have to remain silent.
Tell me the solution for this or any dua. I have no hope for marriage because I am very weak to take a stand, I dont want to be beaten up, I cant face criticism. My parents cant do anything coz they cant speak infront of her. Same case I feel for my other sisters and they are afraid too which I know, sometimes they tell me but.
Lorelei Lee
Tagged as: cousin marriage, family problems, how do I stand up to her?, problems with sister, proposal, relatives, sister, sister interferes, Want to Get Married
16 Responses »
Leave a Response