I think I like this person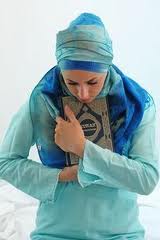 There is a man from the department where I am learning language, we became friends almost one month ago. I am very much doubtful about this person coz he lies a lot about his residence, status and make false stories, I also doubt his education. By face he seems to be from a good family. He is handsome with a good physique, balanced features.
I think I like him but I don't know what to do because he is not that good enough, I mean during conversation he told me that he had an affair with a police officer and she asked him to lick her body etc and she used to abuse him and slap him too and therefore he left her.
And yesterday he said something "your neck is very good", I never wear low neck shirts but he said "why are you wearing this, you are showing me your body" and I was covered in a shawl underneath I was wearing t shirt. In the evening he sent me messages making jokes and then he said your neck is pretty, your body is lickable. I was shocked what he is saying. Now I am confused what to do as I don't want to lose him as a friend. I asked him to send his parents at my home coz this is the legal way which I know we both don't want to get married with each other.
He also prefer tall girls. I am very very short, he told me a lot of times he want to marry a tall girl which I don't mind. But as a friend I feel very comfortable with him and happy too. What should I do?
Lorelei Lee
14 Responses »