I want to get married but I'm scared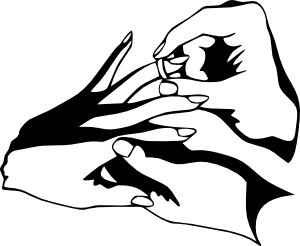 Assalamu Alaikum Warahmatullahi Wabarakatuhu brothers and sisters. I am 23 years old now Alhamdulillah I'm very happy with what I am... I am trying my best to strictly follow wat Allah has commanded us to do. Earlier I used to give first preference to my studies and then Salah, but now Alhamdulillah I have changed and now I'm trying best to obey Allah and to abstain myself from everything that's prohibited. I have completed graduation and pursuing professional qualification and Alhamdulillah I'm almost done with it and I have my exams next month.
I have been dreaming about a person who can take me closer to Allah. Keeping this in mind I have been begging from Allah the best person who's religious and well educated both in terms of deen and duniya. From past few days I have started feeling like it's time for me to get married so as to protect myself from getting distracted. I was thinking all these with a belief that a true believer can never point out Allah's creation and one can definitely be happy with his marriage if he follows the life of Prophet S.A.W.
I gotta know about this site and decided put forward my problem as to how to convey my parents that I want to get married?
But after reading posts here I'm totally lost, shattered and very much scared to trust a person. I was thinking that Muslims can never cheat. I wasn't aware that even Muslim married people face these kind of problems. I always thought marriage in Islam is a beautiful relationship and I was excited about it. I'm really  shocked to see how brothers and sisters are suffering, Scared thinking what If I encounter such person........ I have lost hope of getting a person who can guide me in this world so as to reach Jannah.....
I'm in a dilemma I have disconnected myself from everybody. Don't know what to do not able to concentrate on anything..... Please help me brothers and sisters what to do?
Ms.Complicated
8 Responses »