In this case, is a secret nikah valid?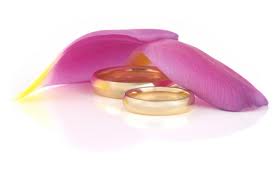 Asslamu Alikum,
I have seen all posts also try to search answer but I cant get satisfactory answer. You can say I am in the position cant ask Q from any scholar.
If a woman who is divorced and have been working and self made and there is no one responsible for her expenses even Not considering her their duty. She is surviving in cruel society and in that case she getting a secret marriage offer from a man without witness. That man didnt seen her and he wants to help her until she survives and is able to help her and her family. He is in a situation that cant do nikkah with witness and even they are in country where witness cant possible. He promises to repeat nikkah with witness in any other country or front of lady's brother once he would be able to to call him on that country.
They made witness only Allah (Hak maher also decided 3 laks) but after nikah he declares to some people that she is his wife. Man's side Nikkah he doing for Allah and help of lady. He is bearing all her expenses as wife lady age 40 and man is 49 years old.
If he reveals his Nikkah in the country, his own sister's and niece's marriages will be in danger. But he is ready to repeat nikah with witness once both will reach in third country.
I dont know you can understand my Q or not. I hope you can.
After passing one year, he is not able to repeat (he is not delaying he is busy in some severe issues related to family and business and property and moving in different countries) nikkah in witness as he is travelling a lot, even both cant meet for 5 months and man can meet that lady hardly once - twice a month or after 2 months.
Will this nikkah is valid in Islam although they have to repeat it and he has to until they reach in other country to register and do nikkah with 2 mens witness.
Lady has permission from her family to do Nikkah as she is independent and divorced and has right to do nikkah.
Pls do help me and reply
Thanks
Misbah777
8 Responses »