Is my money Haram or Halal?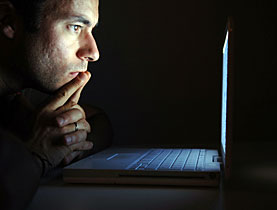 AOA,
I'm 16 YO guy and i need help. Sorry for my bad english
There's a website where you can apply for jobs and earn some money. On that Website the accounts have Ranks, the higher rank accounts have more chance of getting the job and can earn more money while the lower rank accounts have some trouble getting the job. So My account had a lower rank and i decided to buy a higher rank account. I looked for a seller, found one, contacted him to buy the account. The seller told me that the accounts he's selling are not his, they're hacked. So i scammed him and didn't pay him for the account he gave me because i thought to myself why would i pay for a hacked account? . Using that, i found an online job and earned money.
Please tell me if the money i earned from that account is haram or halal?
if it's haram, what should i do with it?
Wassalam.
Thanks.
3 Responses »