Must read it's about Holy Prophet Saw Dream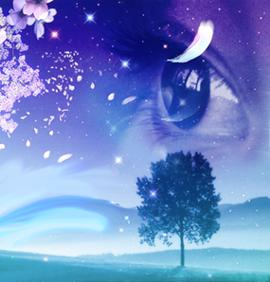 Dear ,
This is Shumaila. I want to discuss about my dream which i saw in January 2011. But i still have no conclusion.
Dream About Holy Prophet Muhammad Saw . I have seen Holy prophet since i was 10 years . Now my age is 26.
I had a boy friend in my college life. We loved each other very much . We had a relationship for one year . But suddenly he changed and left me without reason . I just broke when he left me. he went to UK for higher studies. and never contacted me since 7-8 years. he left me in 2010.
At some evening in January 2011, I was thinking that when he was in love with me then actually Allah helped me to make him love . Then suddenly i saw that i am in the sky in space , two moons are there and Holy Prophet Muhammad Saw are there , He joined two iron rods and said to me with smile  "I have also helped in this "
Please find the attachment for better clearance.
Also note that guy has never contacted me . i have contacted him many times but he never gave me response. i don't know what he do or he has got married or not . Please help me in this case what should i do . because unconsciously i am waiting for him due to of this dream .
Shumaila
3 Responses »