My father and brother sexually abused me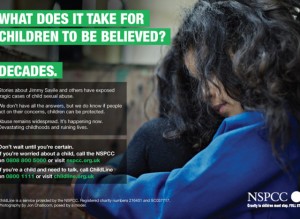 Asalaamulakum,
I am 24 years old female and have started having a bad flash back for a few years now of my father abusing me. I remember being in the shower with him and him telling me not to tell anyone. I do not remember anything else, maybe because I have chosen to block this out or maybe nothing else happened. I am not sure. I also have flashbacks of my brother touching me in my private parts and asking me to touch his. I was aged between 6-9 on both occasions.
I have grown up always being a big part of my brother and dads life. I have also been very close to my brother and gone miles to support him in life. I have never been bad with him or even blamed him for touching me. If anyting till now I do not resent him.
My dad has always been very aggressive and an absent father. He also has been to prison for rape and is not a practising muslim. My mother is the opposite and has soley brought us children up and raised us emotionally. Anyways past year I have started on my deen and have gotten very close to Allah and wearing hijab now.
I can't help but feel distant with my father. He makes fun of my hijab and covered clothing. He is cultured but not religious. He prefer me to wear salwar kameese big heels tarted up but I have always wanted to be in baggy clothes n simple clothing. He does not understand islam and if anything gets angry if we pray dua etc. He makes me feel really sad inside and I find it hard.
I know everything is a test from Allah and this makes it easier for me to understand my circumstances. I have seen a lot from a young age mostly bad things and Alhumdulilah I am still here and coping mainly my mom to thank for and with the will of Allah. My mom and father do not speak at al and she always asks me to lecture him guide him tell him off but lately I have given up. I hardly speak to him or answer his calls.
Growing up none of us children had a relationship with him we all would just hide from him as he was very aggressive distant and mean. He hardly speaks to any of us or knows anything about us. Always causes trouble. He has beat my mom for years abused her cheated lied prison etc. My mom is an amazing beautiful women and has stayed so us children could have a future. May Allah reward her iA.
When I reached my teens I was the only one who really spoke to him and we had a bond. Now I remember the shower incident I can't help but feel distant towards him. I have a niece in the house and when she was young my heart would pound and I would be scared if she was alone upstairs with him. I have never told a soul about this and have such bad regrets.
Am I receiving sin for being distance back towards my dad? Is it haraam for me to not want to cook clean or speak with him daily? I do not argue with him just keep my distance.
I ask Allah nearly everyday to forgive him for his many sins and always try find reasoning why he has been perverted. I just need some closure as this is killing me inside. I need to know in Islam what does it say? Am I receiving sin for my behaviour? I just can't help but feel sick in his presence as bad as it sounds.
If it is not haraam I will feel better that I can just live my life and block him out. But if it is haraam I need to know and any advice of how I should deal with it. Mentally this has caused me so much distress and I have let it effect my outlook on life and my mental health as deteriorated.
My father has been an absent and nasty man towards us but I have always stuck up for him at home because financially he has supported us. But now I just can't help it. Getting closer to Allah has helped me mentally and socially cope and I am finally willing to get married now. After seeing my dad and brother I have been so off put men but I now know whatever Allah has planned for me iA will go well and maybe my husband will erase the bad memories. Or cause me more but I will be rewareded in after life iA.
May Allah help me and guide my father before it's too late iA. Jzk for taking your time to answer me
lostbutfoundAllah
8 Responses »