Relationship with a non-Muslim man for 5 years but he questions Islam.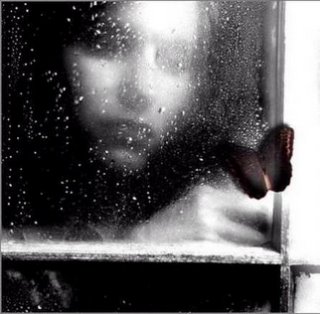 Assalamalaikum,
Forgive me, this might be a long post but I'm really conflicted and not at peace. Jazakallah for reading.
I am a Muslim girl, born and raised in a Muslim family. I have always done everything "right" in life, was always that child from that family who studied well, who dressed modestly (I don't hijab though but I dress modestly), who always spoke with respect to everyone. Even after moving to United States, I didn't feel the need to have a boyfriend until I started college. A non-muslim had approached me and became friends with me. I have so many non-muslim friends and so many approached me before but I have always turned everyone down. On the other hand, he was such a nice person and he never asked for my number until I was ok with it. He tried to learn about my culture and eventually I couldn't resist his charm anymore and we got into a relationship.
That was 5 years ago. We are still together. He told me he will always keep our relationship secret until I want him to but he tells me he can't wait until the day he can show the world that I'm his partner. I have taught him about Islam, about my culture, about how I see my future and my children who will learn Islam. Nobody knows about our relationship since 5 years, just him and I.
With him, I grew into this confident and wiser individual. He taught me so much about life, family and love. He himself went through poverty, loss and rejection his entire life. Now that I'm finally at that age when both of us have our career going and I'm ready to get married, I'm so scared to bring him up to my parents. Firstly, because I have committed such a big sin, I have been with a man before I got married. I'm so scared of all my relatives judging me and not respecting me for marrying out of the race. Every time I see him, he looks at me with loving eyes and I do the same but I feel so guilty.  He in fact helped me so much with my anger issues. When he sees somebody in trouble, he is always the first to jump and help them out.
Will Allah punish me for having chosen a man who is not a Muslim but has heart of gold? Will He ever forgive me for committing Zinaa? Every time I talk to my other Muslim male friends, who express sunnas when they talk and how they love going to Saudi and do haj, I think about him and how he doesn't think the same. He might never mention any hadiths or sunnas in his conversation to my children, not because he doesn't care, but he might not be all that aware even after converting. He isn't against living in a society like Saudi but he is all for women rights because he has seen women being treated badly all his life, so he thinks that hijab limits women and the society in Saudi doesn't let most women be who they want to be. I get his point of view, but if this was a Muslim man, I wouldn't even have to explain why this bothers me so much.
I have always been guilty since 5 years but I cannot just let go of him, for I love him and I want to marry him. He wants to marry me too. But when I think of him and Islam, I flinch. I know that I can't change some of his views, but I know he will be a Muslim someday. However, he doesn't agree with everything Islam says. What do I do? In the back of my head, I'm scared that my kids might not follow Islam closely because their father will not be as religious. But than I think of how wise he is and how compassionate he is to everyone, including strangers, and it makes me happy that my kids will learn that kindness and compassion from my husband. I'm also scared that my parents will never accept him, especially because of his race, religion and culture. I am scared that my parents won't trust me after this. I'm scared that Allah subhanatallah will not forgive me because I don't think I can stay away from him. But him questioning some things in Quran makes him a bad person? Does that mean he can never be a true Muslim. I always pray and cry and ask for help in my duas but I always end up feeling conflicted. Please help.
ultimate212x
47 Responses »