Proposal from an Alim – not sure what to do.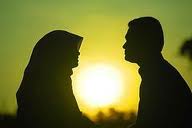 I have a proposal of a guy who is an Alim and a mufti. I really respect the fact that he has learnt so much about islam and is very religious, but he has only studied up til O'Levels and then went on to become an Alim. That is the only thing bothering me.
I myself am becoming an accountant and have been a straight A student throughout my O and A'Levels, and to be honest, I'm not sure if I want to marry someone who has only done O'levels.
I want my husband to be highly educated and be balanced in both deen and worldly education. So I'm not sure if it would work out between me and an Alim/Mufti guy. Please advise on what I should do and what is best in Islam's viewpoint.
just linkt
12 Responses »