Question about love and istikhara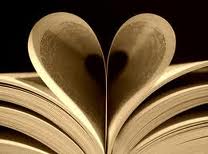 Salam alleikum...
May Allah bless u for giving people chance to answer their questions and difficulties in life...
My question is about "istikhara" but i would like to narrate our love story first.
I am turning 28,female, from Philippines. I came to Dubai in Feb. 2013 for work and i met "Mohamed", 33 years old, from Egypt. We started dating in May 2013. I was a Christian (Roman Catholic) and i was not religious. I don't go to church and i did not find a time to read the bible. I only pray on my own way and i don't do bad things so i thought that's all i need to go to heaven after death.
One day i got curious what this Muslim man believe so i started to research and compare Christianity and Islam. I came to a point that i got confused with my faith. I cried cause i cannot pray. I talk to Allah and i dared him that i will believe in Him if he will make this Egyptian guy marry me cause i fell in love with him. After only 3 days Mohamed told me that if I am only a Muslim he will marry me. I was shocked and could not believe that he will say that cause I told Allah if He is real ask this guy to marry me. I became more nervous and i wished to convert but this guy told me not to convert for him and also i don't want to convert for someone. So i gave myself time to think...
After few months, we confirmed our relationship. But i was terminated from work in April 2014 so he asked me to stay with him. So we lived-in together and he helped me with everything. We plan to get married soon...
InAugust 2014, I finally accepted Islam.
In September he went to Egypt and i went to Philippines for vacation. Our plan is to get married maybe in December 2014 once i came back to Dubai... I told my family and friends that i will get married and all our friends know about it...
In October 2014 he came back to Dubai with his mom. His mom has Alzheimer and she is 63 years old. He is a loving son and i love how he treats his mom and i wish to help him take care of his mom.
One night we had a fight and he was upset and mad at me.
He said he got confused but he told me he loves me so much and he wants me to be matured and more responsible.
I was telling him it's just because of long distance relationship but he told me He will ask for a sign.
He did ISTIKHARA. While he is waiting for a sign i was praying, I was crying and asking Allah to make him dream of me. I thought what ever dream he will have as long as i am in his dream then he will consider it as a good sign. I also asked for a sign and I felt Allah is answering my prayers and i felt that i should hope and hold on.
In November, 2014 (After 1 month since he did Istikhara). He told me he had a dream and it was interpreted by someone who is famous in Egypt. Then he broke up with me.
I chat with someone from Islam site and gave me youtube link: http://www.youtube.com/watch?v=5PPp-cRDQLU
It clearly stated there that if someone already plan to get married then no need to perform istikhara. We are already planning to get married and my family supports me and happy for me.
He said he asked Allah if marrying me will be good for his life and hereafter. But since he had a bad dream we cannot continue our relationship.
If  he rely on dreams then how about my dreams? I also dreamt about him a lot of times since we fight. I had good dreams and i also dreamt about his mom.
I strongly believe that he should have not done istikhara because we already plan to get married so no need to ask for a sign.
I believe he is just loaded with problems but i promise Allah that i will be better and will do my best to be more religious if he will give him back to me. I will be more patient, matured and responsible. We will make our future kids good Muslims...
I believe that we are really meant to be and he is a Gift from Allah.
I already learned my lessons. Everyday i cried and i feel so depressed...
He loves me so much but he believe on his dream. I love him too with all my heart...
I wish to correct my mistakes and to make it up to him. I also want to have a chance to take care of his mom. To show how much i love him and his mom.
Please tell me that he should have NOT done istikhara cause he needs a proof or a sign so he will come back to me...
I'm coming back to Dubai in Dec. 2014. I believe in Islam and I will do my best to be more close to Allah... I believe that it is Allah's will that's why i met him...
Please help me....
aisha0109
7 Responses »