What are my responsibilities towards my husband's son from his previous relation?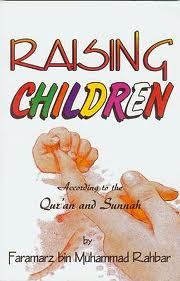 Asalamualaikum,
After long time I am writing for advice hope I will get advice from the light of islam.
As I am second wife and have a 2yr old daughter alhumdulillah living in Australia with my husband. His ex wife lives in another country with her family and my husband got a son from previous marriage. They got divorce when their son was 2m old so little rely that boy didn't see his father like that to remember but my husband pays his expenses also my mother in law visit her grandson often. Now his son is 4years old living with his mother.
Recently they want some sigh regarding guardianship towards son which my husband refused to sigh because in some time my husband would like to take over his son and bring and now if he sigh then he will loose that chance. So for that he send notice to them letting them know that he won't sign and my husband is applying for his son to bring with him.
Long story short, before I got married with him I accepted his son as ours first son I told him that whenever he want him to bring to us I have no objection and I will do whatever i have to, to win that boy hearts. Because I think that little boy is innocent they got divorce for their own mistake and I believe that boy shouldn't be punished that's why I set my mind like that so that my husband won't feel that I an against.
Now the part I need advice is now I have a 2yrs old daughter and I am expecting my 2nd child alhumdullilah. My mind still set like that whenever his son will come I will treat him my son and I will give him love as a mother but the thing is....
1) how do I manage my daughter to understand her that he is her brother ?
2) because he is 4yrs old how do I comfort him obviously he is old enough to understand what is going on after he will detach with his mother he won't be happy and because he didn't see his father for long time he won't react good.
3) I don't know when he will come to us today tomorrow but he will come as my husband points are strong and I am sure he will win the case so islamicly what are my responsibility toward his son I know I can love him as my own but still I know his mother is another women how do I make my mind in right way?
Thank you for your time for giving me advice.
~ Nadia
5 Responses »