In search for peace and guidance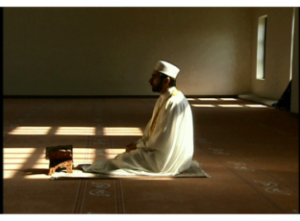 I had been in a relationship with a guy A for six years, he got his parents to my house for marriage proposal but they were not happy at all and their attitude passed on the message to my parents that they were against it and were doing it forcefully.
His parents were against cuz we were the same age. During this period I got another proposal from guy B through my family the guys family is well off guy is well educated and my parents insisted me on speaking to this guy..only seen negative was that they are settled in Pakistan and im born n brought up in dubai.
My mom was not well at all during this period and disturbing behaviour from A's parents and being talking to guy B inclined me to refuse to guy A and agreed to B's proposal. Just about a week after refusing guy A I realised I had done a big mistake and cannot live without guy A I returned back but he refused to speak to me i was in a big shock, I then started making up my mind for guy B but was quite disturbed within so went to a maulana who said that guy A is proposal is suitable and guy B was not by just asking both the guys names and their mother names i was in a big shock again ....
Two other maulanas said both proposals were fine and if the girl is satisfied go ahead..i decided to do istikhara myself…I got no dreams but was disturbed every few days… then my dad spoke to the guy A if he could work things out but he simply stepped back saying he changed his mind
During this period I kept talking to guy B and got many negative thoughts about him so I kept doing istikhara but my heart was still not content..got to another maulana who said proposal is not suitable …i got a chance to clear all my doubts I had about guy B and they all turned out to be positive, his reaction everytime was very calm and positive all though I did a lot of cross and stupid questioning but my heart was still not content..
I had doubts because he does not pray regularly, I had doubts because he had many female friends, I had doubts because he always emphasized on western dressing ..he tried getting physical everytime we met..i started istikhara again and this time on the third day I got a disturbing dream but again on the fourth day I got a dream where I was happy..
I have told my parents about how I feel but they feel I should think over it because it is a very good proposal and talks have been going on for around 6 months now and we don't find good proposals around easily now a days..and by now even I feel attached to the relationship..but this time im not in love.. I am very confused..i approached two other maulana's yesterday who said the proposal luks good..i need guidance and peace in my decision.
~ Soul2
14 Responses »