Unfaithful husband and no intimacy in our marriage…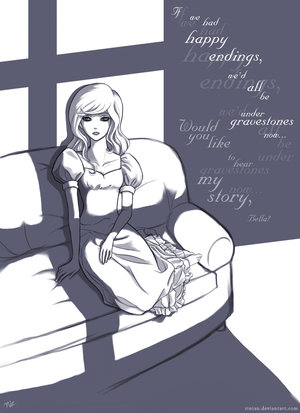 Salam my dear sisters n brothers
I'm Fathima, I'm 21 this year, already I've posted one of my painful story but now these days I believe it'll be ok but everything went to the extreme. I'm the only person suffering a lot here, life is short and we all are here to doing deeds, this world is not permanent, all the people around me are very selfish. I'm a person with a very soft heart and never ever thought to hurt others, very quiet and I can keep very patience on everything. All my friends and family members are usually telling me that this much of patience is not good for life, you can't solve your problems by this, just need to talk frankly but I can't do so. I've grown up with that kind of mind, and I'll hide all my pains and problems to others cos I never want to hurt them by telling my problems. Other people around us will also have problems so why I need to make them sad by this. I'm a girl with this kind of mind set, but now I can't even bear all the problems around me. I bared so many I crossed so many.
As my old post my husband is very unfaithful to me he just spent all the time with escorts. Omg, I can't even imagine a life like this. When I was getting married I was so elated and wondered - dreamt a lot about my future. Now all it went opposite. Everything is upside down. I followed Islamic way in my marriage so I didn't try to know about him before. He had too many affairs before marriage as well but after I believed he'll change. But really he is such a good person and very kind with me still but lying like hell so many lies. I don't even want to tell this to others cos I believe Allah is only 1 I can tell all my problems. I made duas all the times but my mind is so upset. I just need a advice cos I'm in dilemma, depression and broken heart.
Another truth about my life is I don't know how to say that we're reaching our 2nd anniversary on May but I'm still virgin, he doesn't like to do that bcos he doesn't like to have a baby, but I like to have babies and love babies a lot, but accept that. I too say it's ok cos I only thought about his happiness, but now I got only tears from him, but still I can't hate him.
I don't know in this very hard painful situation my heart never wants to lose him so that I'm pretending to be ok, he always spent so many times outside in this home. I'm just alone - only Allah is with me, but he always tell me that don't go outside cos you are very beautiful some may misbehave with you. But I'm wondering why he can't find me beautiful and attractive. All my beauty is for him, and if a girl in a affair after marriage he'll be the 1st person to judge that but in his life he can't be perfect.
I'm very sick these days and I'm strong enough for anything, I can't bear all these every passing days, passed with my tears, just crying alone is the only gift he gave to me, so painful, I believe only Allah can ease out my problems. I'm always praying to Allah to never give this kind of problems to others, you all too pls pray like this and don't forget to add me in your duas. Please give me your valuable advice.
fathima.Z
14 Responses »