Will my aborted baby lead me to Hell?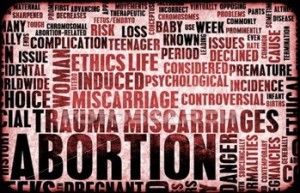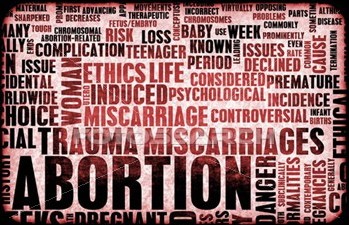 I am a 22 year old man. My biggest regret in life is when I was 14 or 15 i had sexual relationship with some close relative for which it is forbidden in Islam to even marry. I dont intend to disclose that relative. But I had sex with her some 7 0r 8 years ago.
That relative told me that she got pregnant. To be honest at that age I didnt even know the fluid that comes out of me was the reason that got her pregnant. I was that immature, young and senseless. That relative was visiting our house and had to stay with us for a few months. I was hoping that whatever she thinks doesnt turn out to be true. Or otherwise I would have to face dire consequences from my family and so will she have to. I might even be disowned. I was horrified of the islamic ruling of 100 lashes for fornication.
After staying severl months with us that relative went back to her home. Many months later I met her at a gathering and she secretly told me that she had aborted. I was so fearful and so much depressed that I didnt even believe that. At that age I had read somewhere abortion is a crime and its a murder but it was such a depressing thing for me i chose to forget whatever had happened. Deep down I was struggling with myself everyday of the heinous crimes i had done.
Its been 8 years almost now and now I have admitted what i did. I feel so sick and so bad and inside it tears me apart. I am repenting and I have come back to praying regularly. I am trying hard to establish relationship with Allah. But I may never be forgiven. Its not just zina in my case. That baby was aborted and for which I will be responsible. I dont even know if the baby was aborted after 4 months or not. I just remember she stayed with us for quite some months even after we had sex.
In the worst case which is quite possible and that relative aborted after 4 months, I might be responsible for the murder even though I had no confirmation she was pregnant nor did I approve or disapprove abortion at that time. I didnt even have knowledge about abortion Islamic ruling of 4 months after which its a heinous sin. I never thought of myself as a murderer.
How can I live with that burden? I never even thought of hurting anyone ever and now I am a murderer? I have repented sincerely and have not committed zina after that. And now that I have admitted I feel more strongly about not even going close to it. Will I be ever forgiven? Somebody please answer me.
Its a topic I cant even discuss with anyone. I am depressed to death that I cant even share things with my mother who I share everything. Please help. Is there a chance of forgiveness? I am ready to do everything. Just tell me what to do that Allah forgives and on Day of Qayamat that unborn baby doesnt lead me to hell. I dont wanna go to hell. Please somebody help
crying4life
24 Responses »