January 2006
Egypt's Unquenched Thirst
by Shaden Mohamed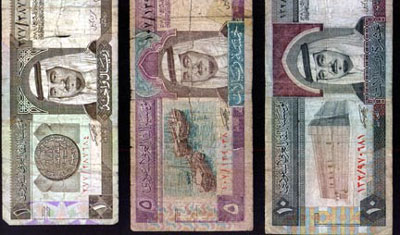 Summer time of 2005 in Egypt was the usual adventure-packed holiday for my sister and I. The beaches were crowded with enthusiastic holiday-makers, the parks were buzzing with wildlife and the street seemed to smile as it welcomed the heat of another scorching day. Everything was in place, right down to the ice cream man who stood outside the school in the afternoon, so as to catch a few potential customers.
In the older parts of Cairo, European tourists stuck out like sore thumbs, as they loitered around museums and wandered casually through street bazaars and shops. Nothing seemed to be amiss in Cairo. At least, not during the day....
Cairo Becomes Mini Arabia at Night
As soon as the sun set, the wolves came out to play (as they say). Suddenly, Cairo was transformed into mini Arabia, with tourists from Bahrain, Kuwait, UAE and Saudi Arabia filling the streets in exuberant swarms. Noticing this phenomena, my sister and I paused to watch the crowds.
"I guess Egypt must be the next Europe," I thought. Despite the worldly displays of a few social youngsters and the alluring presence of gorgeous women, my impression of this new wave of tourists remained positive, as I was pleased to see such an array of visitors, especially from the Middle East.
During our last night in Cairo, however, I was exposed to the other side of Egypt's silver coin. My sister and I, having 'enjoyed' a cold and tasteless dinner at Fridays on the Nile, decided to find an amicable place to enjoy dessert before returning to our hotel. We walked along the Nile discussing our options, before spotting a laser show emanating from a Cruise Ship in the distance. To our delight, there was a sweet shop right next door.
As we stood there, deciding on 'honey-glazed' or 'eshta-filled,' a well-dressed gentleman approached us. His gold name tag shone as brightly as his eager smile. "Welcome, would you like a tour of the Ship?" he asked, making small talk as my sister and I contemplated the offer. We agreed, and he quickly guided us through the various levels, each containing different shows and events.
The Only Egyptians in the Room
One room in particular caught our eyes. Unlike the other rooms, filled with seedy characters and tired-looking singers, this room was somewhat calm, with guests enjoying their meals as the band on stage played classical, Arabic music. My sister and I settled on this choice, realising we were the only Egyptians in the room after being seated. In the darkness we could make out the traditional white robes, typically worn by Arabian men. The women were fashionably dressed and adorned with intriguing accessories.
Not long after being seated, floods of guests came pouring through the doors. And as each guest came in, the host would jump out on stage, scream their names into the microphone, tell the room where they were from, and order the band to play a welcome song. This occurred several times over the next hour, with the host yelling, "Bahrain!... Saudiya!... Kuwait!..." The cheering from the guests made it clear that these Arabs were all well-known (well at least to each other!)
My sister and I sat in confusion as the spotlight shone on each guest in the room. "Who are these people?" whispered my sister.
"I have no clue!" I replied, "But I think we're the only Egyptians here!"
As the band continued playing, a singer came out and started to entertain her audience. In a show of their appreciation, one wealthy Arab after another threw bundles upon bundles of money at her feet. My sister and I were flabbergasted! We watched the foreign US and Arabian currency float in the air like confetti, and the singer continue her routine completely oblivious to this outrageous display. Three men with sticky fingers (they literally had sticky gloves on!) began to sweep up the money like vultures upon a dead carcass, before placing it into a huge wooden chest. As I watched, the only thoughts running through my mind were of oil rigs!
We sat there watching the singer charm her way around the stage, enticing the guests to stand up and 'shower' her with praise.
The pure disregard for their wealth made my stomach turn. While beggars lined the streets hoping for a few pounds of generosity, these Arabians were inside, literally throwing away thousands of dollars for cheap thrills. Throwing away the chance to make a difference. As they danced clumsily on the dancefloor (perhaps from the beverages they chose to consume), I realised that Egypt had more than the Pyramids of Giza to offer tourists. The wholesome 'daytime' atmosphere covered the shame which lay beneath the surface. The corrupt underworld which I naively thought was non-existent in Egypt.
Unbalanced Set of Scales
And yet, the Arabs were not to blame for such occurrences. This was just one of many examples that highlighted the current climate in Egypt. The economy was clearly not an ideal one for many; it was more of an unbalanced set of scales of those with, and those without. And as I sat watching it rain Dinars, I realised that Egypt catered to those with.
The question remains, what will become of Egypt when those without refuse to swallow the injustice which is served to them everyday? What will become of the glorious Egyptian banner which is waved in front of the world? Only time would tell. But until then, life will continue as it always has - parks and beaches will remain full. Tourists will continue to come and go. And the ice cream man will wait patiently in the heat for his customers. But not even the largest of floods will be able to quench Egypt's thirst.
---
Of Egyptian background, Shaden Mohamed was born and bred in Sydney, Australia, where she attained a degree in Media & Communications. As an accomplished writer, Shaden has a passion for educating and informing others in her community on the beauty of her culture. "My dream is to inspire people with my writing because I believe that literature is the most beautiful form of expression."
If you enjoy these stories, let us know. Your feedback is important and is always appreciated.