Home

Ramadhan
Articles
Ramadhan 1426 Pictures (2005)
Wednesday, October 3, 2005
Reprinted from the BBC Online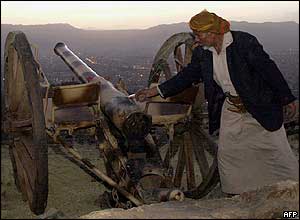 One and a half billion Muslims around the world are observing the holy month of Ramadan. Here a man lights a cannon to indicate the coming of the dawn.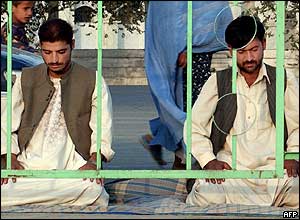 In Ramadan, Muslims such as these men in Kabul, Afghanistan, fast during daylight hours...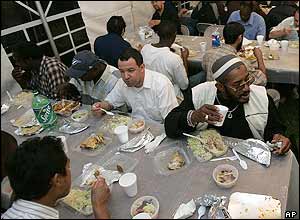 All over the world Muslims gather, like these men in New York, at sunset to share iftar, the meal that breaks the fast.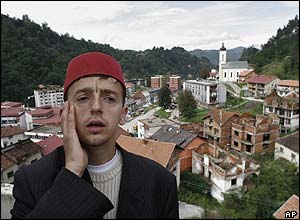 A man in Bosnia calls the faithful to prayer. The sunset prayer marks the end of the fasting day.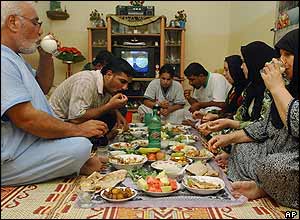 A Muslim Sunni family in Basra, Iraq, enjoys the breaking of the fast.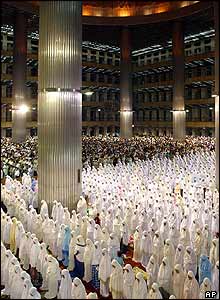 .Huge numbers of worshippers gather at the mosques in Indonesia to pray the night prayers.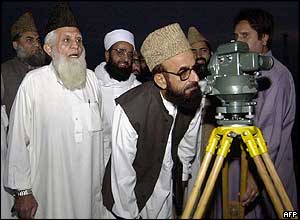 Men in Pakistan are gathered to look for the new crescent moon that indicates the beginning of Ramadan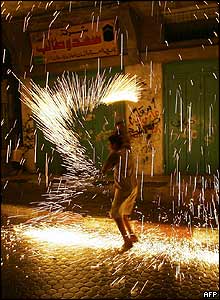 This time of spiritual contemplation is also accompanied by fun and frolics at night time, as here in Gaza City, Palestine, where a child plays with a firework.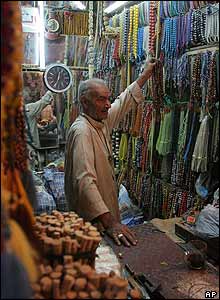 A shopkeeper in Baghdad does his best business at night, after people have eaten.

A family in Saudi Arabia shops for carrots and other ingredients for the Iftaar or evening meal.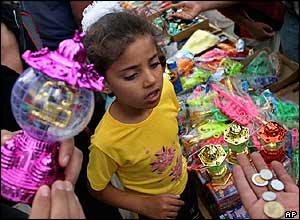 Streets such as this one in Gaza, Palestine, bustle as families enjoy this festival month.

Ramadhan Articles