Ramadan Articles
27 Beautiful Photos of Ramadan Around the World
These 27 wonderful photos show Muslims all over the world worshiping in Ramadan, reading Quran, cooking, breaking their fasts, and striving to get closer to Allah.
The pictures really capture the diversity of our Ummah; our wealth of spirit even amid material poverty; the beauty of our rituals; and the vitality of our communities. Alhamdulillah.
These photos are courtesy of the Sacramento Bee and are from Ramadan 2008.
See also:
Ramadan around the world: 35 beautiful photos
18 More Lovely Ramadan Photos
These lovely Ramadan photos came from Time Magazine. They are actually from last year. Some of my favorites: the men resting in the masjid in Indonesia; people breaking their fast at the market in Bangladesh; the women praying in St. Louis, USA; the boys studying Quran in India; the woman leaving her shoes outside the masjid in Tehran; and the vendor selling Muslim caps in Karachi.
Photos like this really bring home the universality of our Ummah, and of Islam itself. We are privileged to have been honored by Allah with this deen. Let's be grateful for every breath, every moment, and every chance to worship Allah and do good in the world.
See also:
Ramadan Around the World: 35 Beautiful Ramadan Photos
And our Ramadan archives:
Ramadan fasting has a healing effect on peptic ulcers
By Dr Muhammad Karim Islamabadi
September 4, 2007
Ramadan fasting has a healing effect on peptic ulcers as it curbs smoking which is recognised as a precipitating factor for the peptic ulcer. The whole gastro-intestinal system takes good rest for the first time in the whole year.
I feel pity for the stomach. I really feel pity for the stomach, intestines and infact the whole gastro-intestinal system. And this is so because the whole year, we never let this system take rest.
Apart from the three main meals, every few minutes, we pour something in our stomach, be it snacks, drinks, fruits or other eatables. None of us ever thinks that the food which we had already sent in before is being digested by the stomach and right when it has reached halfway, we dump some more into it only to disrupt the digestive work previously completed. This of course makes the food stay a longer time in the stomach which may result in dyspepsia, gastritis, irritable bowel syndrome etc.
In contrast, Ramadan is the only period in which our gastro-intestinal system takes good rest as the Muslims observe fasting for the whole month. Digestion is not just the name of churning movements of the stomach and the absorption by the intestines, but it is a huge integrated system involving the nervous system (eg. vagus nerve) as well as hormone secreting glands.
So the whole gastro-intestinal system takes good rest for the first time in the whole year. As digestion begins in the mouth where the salivary glands secrete excessive saliva which carries hormones to act upon the food, the burden on the salivary glands and teeth is reduced in the month of Ramadan. The oesophagus takes rest during fasting as there is no food to require its propelling movements which push the food to the stomach. Similarly, the stomach and the intestines also take good rest as after completing the digestion and absorption of food consumed at Sehri time, they have nothing to do till Iftar time. Even glands like pancreas and gall bladder which secrete hormones also reduce their secretions as there is no food to demand their hormones.
Hence, there is substantial reduction in the gastrointestinal hormones like gastric juice, gastrain, gastric inhibitory peptide (GIP), motilin, vascoactive intestinal peptide (VIP),neurotension, enteroglucagon, neuropeptide Y, gallium etc. Lastly, the colon and the liver are also at ease during fasting.
In short, Ramadan lifts the heavy burden and strain which we have put on our gastrointestinal system and gives it what can said to be a refreshing annual vacation of 30 days. Now coming to the diagnostic possibilities of Ramadan fasting, a good number of patients who consult physicians with abdominal pain, suffer from peptic ulcers. The peptic ulcer can be gastric or the duodenal type. The occurence of abdominal pain in both gastric and duodenal ulcers is different in relation to the food intake. Duodenal ulcer pain, though variable usually occurs when the stomach is empty and the gastric ulcer creates pain after the food intake.
In normal days, the differentiation of the two entities is difficult to make as people eat frequently, but in Ramadan, an individual undergoes two stages. One during the fasting when his stomach is empty and the other after evening meal when the stomach is full. If the patient complains of abdominal pain while fasting, it will point to the possibility of duodenal ulcer and if the pain occurs after Iftar, then gastric ulcer will be the suspected diagnosis.
The peptic ulcer pain is variable and it may not occur in some patients. Similarly, in most of the duodenal ulcer cases, as soon as mild pain starts, the patient eats something due to which the pain disappears and the disease remains undiagnosed. This undiagnosed ulcer may later surface with perforation of the ulcer and haematemesis (vomiting of blood) which has a high mortality.

In Ramadan, while fasting, the duodenal ulcer pain is more likely to surface and as there is no provision to relieve the pain with food, the patient may be forced to consult a physician who with the help of endoscopy can easily clinch the diagnosis. While examining the abdomen of a patient who is already fasting, a physician can easily palpate the tenderness as well as feel the oedema around the peptic ulcer region.
Ramadan fasting has a healing effect on peptic ulcers as it curbs smoking which is recognised as a precipitating factor for the peptic ulcer. It also has beneficial effects on inflammatory bowel disease, irritable bowel syndrome, dyspepsia and gastritis.
Last, but not the least, imagine a person who has fasted for more or less 14-15 hours and is now ready to break his fast. His taste buds have taken good rest, so at Iftar, the food is going to taste more pleasant and enjoyable than ever before. This is yet another bounty of Ramadan. Allah's Messenger Prophet Muhammad (saws) says: "There are two pleasures for the fasting person, one at the time of breaking his fast and the other at the time when he will meet his Lord, then he will be pleased because of his fasting."
Common health problems during fasting – preventing bad breath
The holy month of Ramadhan is once again here, when Muslims all over the world are fasting. One of the most common complaints during fasting is the bad breath that people experience. This condition, in medical terms, is called halitosis. The Central Health Board (CHB) of Africa Federation advices on what causes bad breath and how can it be prevented.
Causes of bad breath can be broadly classified into local causes and systemic causes. Causative factors within the mouth are termed local causes. Causes due to factors or diseases of the body, such as diabetes, smoking, kidney disease and stomach upset are known as systemic causes. We will be limiting our discussion to local causes only.
Local Causes of Bad Breath:
Within the human mouth there are numerous kinds of bacteria, which, as by-products, give out sulphides and ammonia which are the main causes of bad breath. Hence the amount of bacteria has to be controlled, and conditions that cause them to thrive have to be eliminated.
Factors involved in the cleanliness of the mouth are:
Poor oral hygiene caused by not brushing or improper tooth brushing technique
A dirty tongue
Cavities in the teeth
Gum disease caused by plaque and tartar
Dirty dentures, false teeth and other fixed appliances in the mouth
Preventing Bad Breath While Fasting
After having identified the causes, we can now deal with how to prevent bad breath, especially while fasting.
Brushing one's teeth after every meal, preferably early morning (at Sehri time)
Flossing one's teeth which means cleaning between the teeth using special thread called dental floss. Use of toothpicks is not advisable for this purpose.
Use of a tongue scraper or using a toothbrush to clean the tongue.
Use of an anti-bacterial mouthwash. A non-alcoholic mouthwash should be used as alcohol causes a dry mouth which can aggravate the problem.
Cavities in the teeth should be filled promptly to prevent food accumulation within them.
Removal of tartar on teeth by a dentist at least once every six months.
Drink at least 2 –3 glasses of water at Sehri time.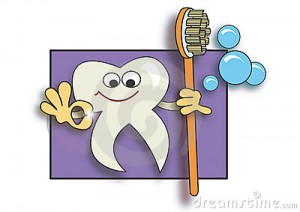 A bad stomach can also cause bad breath so one would have to check on his diet during the holy month to prevent a stomach upset and halitosis.
Foul-smelling mouths are offensive to other people therefore it is important to spend some time and follow the simple precautions and methods mentioned to prevent this problem.
Ramadan Around the World: 35 Beautiful Ramadan Photos
Ramadan, of course, is the Muslim holy month during which Muslims all over the world fast from dawn to sunset every day. Ramadan teaches dedication to Allah, sacrifice, patience, humility, and self-control. Customs differ from place to place, with different types of foods eaten for iftar (the evening meal), different costumes, different festivities… but Muslims everywhere are united in faith at this time.
These amazing Ramadan photos were published on Boston.com in 2008. I found some of them to be fun to look at, while others inspired me or touched me with sadness. What an amazing Ummah this is, what an amazing religion. May Allah grant us purification, forgiveness and guidance during Ramadan. Let us pray to Allah to especially help our brothers and sisters suffering from the floods in Pakistan, and from occupation in Palestine, Chechnya, and East Turkestan (China), and from war in Iraq and Afghanistan; and to relieve the suffering of our Ummah all over the world.
5 ways to make your Ramadan extraordinary
Even though we are all excited by the coming of Ramadan, I think many of us harbor inner doubts, and fears of inadequacy. I recently came across this beautiful piece by Tawfique Chowdhury that addresses these issues honestly. Insha'Allah it will benefit us and stengthen our resolve. – Wael Abdelgawad, Zawaj.com Editor
Assalamualaikum wa rahmatullahi wa barakatuhu,
My dear friends and students,
Welcome to our long-lost friend: Ramadan. How we have missed the days of self-restraint and the nights of mercy and delight! After eleven months of sinning, we now have the opportunity to avail ourselves of a month of mercy and forgiveness. For those whose duas have not been answered, the month of answered duas has arrived. For those who have drifted away from the soothing night prayer, or who have never achieved it, the month of the blessed taraweeh has arrived. Welcome to our Lord's mercy: the month of Ramadan. No doubt each and every one of us approaches Ramadan with a special excitement. Alas for many of us, however: the excitement is met with fear and dread instead.
Will this Ramadan be like the previous ones where I failed to truly take full advantage and mend my ways?
Will this Ramadan only demonstrate to me how far away from Allah I truly am?
Will it be yet another month that passes by without my taking full advantage of it?
If you are feeling this way, know that you are not alone. Many of us feel this way and do not know how to tackle it. As a result, the fear and dread are enough for us to avoid setting new goals and higher aspirations for this month. As a result, we find ourselves at the end of the month in the situation of having failed to benefit from this opportunity and languishing in sorrow at the thought that we will never improve.
I too used to get these whispers and thoughts in my mind. However, I overcame these thoughts with the help of Allah. Here are five things that I have done to tackle these "Ramadan blues". Let me share them with you; perhaps the suggestions may benefit you, and help you to overlook the past and focus on the future.
1) Good thoughts about Allah:
I remind myself that my Lord is most Generous and Kind. He loves me sincerely. The proof is that even when I disobey Him He still provides for me. That is why He is giving me yet another Ramadan: yet another opportunity to get closer to Him again. He loves to forgive, and His best friends are those who seek His forgiveness the most. He has brought me to another Ramadan so that I can have yet another chance at Laylatul Qadr, and yet another chance to make my duas accepted at the time of iftar, and yet another chance to do Hajj with Rasul-Allah (sall-Allahu 'alaihi wa sallam) by doing umrah in this month. He has brought me to Ramadan to sooth the sorrows in my heart with His remembrance, and for me to be reminded of the nights in my grave by the solitude of i'tikaaf: by seeing how it feels to be alone with Him in the mosque. He wants me to lighten the load on my mind, so that is why He has given me the month of the Qur'an: so that I can relive the amazing Word of my Rabb (Lord and Master).
The salaf (pious predecessors) would beg Allah for another opportunity for Ramadan, so how fortunate I am that He has given me this chance once again. How fortunate I am that He has given me the chance to know when this month is, so that I can take advantage of it. How fortunate I am that He has given me the yearning in my heart to meet my Lord in this month – and I know that the one who loves to meet His Lord, Allah subhaanahu wa ta'ala also loves to meet him.
2) Forget the past and focus on the future:
I remind myself that past deeds are just that: a matter of the past. I live for the future, not the past. The past will be forgiven insha'Allah if I can mend the future. My concern should be the next deed that I do, because Allah loves to forgive; so I can have every confidence that He will forgive the past because I have nothing but regret for my past sins.
The most important consideration for me is what sort of amends I make now. I remind myself of what Imam Ibnul-Qayyim (rahimahu-Allah) said in his Nooniyyah:
By Allah I am not afraid of my past sins,
For indeed they are upon the path of repentance and forgiveness;
Rather my real concern is that [in the next deed] this heart
Might cease to act upon revelation and upon the noble Qur'an.
3) Evaluate previous attempts in order to plan a strategy to make it work this time:
I remember that it is illogical to think that my future chances of success are a reflection of my failures in the past. My past inabilities only show me what to do better this time so that I can increase my chances this time around.
So if I tried to pray taraweeh every night but failed, I should look back at what happened in order to learn lessons from those failures. Was it that the Imam's recitation was not good? If so, then let me try to find a mosque to go to whose Imam recites better. If I failed to complete reciting the whole Qur'an last year, let me look at why that was the case and how I can change it. Can I put up reminders to read the Qur'an, or shall I buy a few more copies of the Qur'an and put them in more convenient places, such as one in my car, another in my briefcase and another on my table, so that I have a mushaf always on hand?
If I missed getting up for fajr last Ramadan, why did it happen and how can I change it? Perhaps I should buy more alarm clocks, so let me go to the store right now. Perhaps I should SMS my friends to start a fajr prayer-calling group so that each day one of us is responsible for waking the others up. Perhaps I should make my suhur my heaviest meal so that my body feels hungry at suhur-time and so I get up more easily.
4) Reward, challenge and penalise myself:
I can plan and prepare to reward myself if I finish this Ramadan satisfactorily. So I tell myself that if I can make myself pray all my prayers at the earliest time this Ramadan and recite the Qur'an five times this month, then I will buy myself a new laptop; if I can recite it ten times then I will go away with my family for a holiday, or some other significant reward that I know I would definitely like to treat myself with.
I warn myself that if I fail to at least recite the Qur'an five times in this month, then I will donate a thousand dollars to charity. I remind myself that even Allah's Messenger sall-Allahu 'alaihi wa sallam used to give worldly rewards to those who excelled in battle: e.g. half the war-booty from the raids to the Muslim knights who had taken part in the raid; he (saw) would consider it a great sin upon the one who fails to join the obligatory battle.
In the same spirit of reward, challenge and penalty, I would do this for my children and my wife as well by helping them with a reward if they do something extraordinary this month, and a penalty if they did not even do the minimum extra level. In this way I can give them an added incentive to do good in this limited time of Ramadan.
I remind myself that ultimately we must do it for Allah and never for a physical prize, but associating an emotional desire with an action and fear of a punishment at the non-performance of it will cause that action to be foremost in the subconscious part of my mind. I remind myself that the worst thing about not making this Ramadan special would be something worse than the penalty I have stipulated. It would be the disappointment of a Ramadan wasted, and the risk of Allah's wrath.
5) Create peer-pressure and responsibility:
I remind myself that if I make my friends and family aware of some of my goals, then they might help me. So I share some of my goals with them, ensuring that I am doing it to engage their help in performing it, not in a spirit of boasting. I hope that this will give me added support and encouragement to ensure that they help me in achieving the good things I have set out to do. If they do not help, at the very least they should not mind when I excuse myself from their service or company in order to spend some time on working towards my goal.
I hope that some or all of these things will help you to look upon this Ramadan with a fresh outlook. Make lots of dua to Allah that this Ramadan will be special for you, for your family, and for the Ummah of our beloved sall-Allahu 'alaihi wa sallam. I am interested in hearing from you if you have other things that you do to focus positively at the advent of another Ramadan.
Jazaakumullahulkhair and my duas for you and your family for a fantastic and blessed Ramadan, insha'Allah;
wassalamualaikum wa rahmatullahi wa barakatuhu,
Tawfique Chowdhury
Director General
AlKauthar Institute and Mercy Mission World
Ramadan Mubarak! Blessed Ramadan 2010 / 1431 A.H.
The sacred month of Ramadan is upon us, Alhamdulillah. As I mentioned in the previous post, Ramadan Announcement 2010, the Fiqh Council of North America (FCNA) and the European Council for Fatwa and Research (ECFR) have announced that the first day of Ramadan will be Wednesday, August 11, 2010, and Eid ul-Fitr on Friday, September 10, 2010, insha'Allah.
Allah says in the Quran, in Surat Al-Baqarah verses 183 to 186:
(183) O you who have believed, decreed upon you is fasting as it was decreed upon those before you that you may become righteous – (184) [Fasting for] a limited number of days. So whoever among you is ill or on a journey – then an equal number of days [are to be made up]. And upon those who are able [to fast, but with hardship] – a ransom [as substitute] of feeding a poor person [each day]. And whoever volunteers excess – it is better for him. But to fast is best for you, if you only knew. (185) The month of Ramadhan [is that] in which was revealed the Qur'an, a guidance for the people and clear proofs of guidance and criterion. So whoever sights [the new moon of] the month, let him fast it; and whoever is ill or on a journey – then an equal number of other days. Allah intends for you ease and does not intend for you hardship and [wants] for you to complete the period and to glorify Allah for that [to] which He has guided you; and perhaps you will be grateful. (186) And when My servants ask you, [O Muúammad], concerning Me – indeed I am near. I respond to the invocation of the supplicant when he calls upon Me. So let them respond to Me [by obedience] and believe in Me that they may be [rightly] guided.
And the Messenger of Allah (saw) addressed his companions on the last day of Sha`ban, saying,
"Oh people! A great month has come over you; a blessed month; a month in which is a night better than a thousand months; month in which Allah has made it compulsory upon you to fast by day, and voluntary to pray by night. Whoever draws nearer (to Allah) by performing any of the (optional) good deeds in (this month) shall receive the same reward as performing an obligatory deed at any other time, and whoever discharges an obligatory deed in (this month) shall receive the reward of performing seventy obligations at any other time. It is the month of patience, and the reward of patience is Heaven. It is the month of charity, and a month in which a believer's sustenance is increased. Whoever gives food to a fasting person to break his fast, shall have his sins forgiven, and he will be saved from the Fire of Hell, and he shall have the same reward as the fasting person, without his reward being diminished at all." [Narrated by Ibn Khuzaymah]
Ramadan Announcement 2010 / 1431 AH
Ramadan Announcement by the Islamic Society of North America (ISNA):
First day of Ramadan will be Wednesday, August 11, 2010
and Eid ul-Fitr on Friday, September 10, 2010, insha'Allah.
"O you who believe, fasting is prescribed to you as it was prescribed to those before you, that you may (learn) self-restraint." Qur'an 2:183
The Fiqh Council of North America (FCNA) and the European Council for Fatwa and Research (ECFR) recognize astronomical calculation as an acceptable Shar'ia method for determining the beginning of lunar months including the months of Ramadan and Shawwal. The FCNA & ECFR use Makkah al-Mukarramah as a conventional point, and take the position that the conjunction must take place before sunset in Makkah and the moon must set after sunset in Makkah.
On the basis of this method the dates of Ramadan and Eid ul-Fitr for the year 1431 AH are established as follows:
1st of Ramadan will be on Wednesday, August 11, 2010
1st of Shawwal, which marks the start of Eid ul-Fitr, will be on Friday, September 10, 2010.
Ramadan 1431 AH:
The Astronomical New Moon is on August 10, 2010 (Tuesday) at 11:08 am Makkah Time. Sunset in Makkah on August 10 is at 6:55 pm. On that day, the Topocentric Altitude of the moon in Makkah at sunset is 1.6 degrees. Therefore, the first day of Ramadan is on August 11, 2010 (Wednesday), making the first Tarawih prayer to be on the night of Tuesday August 10, 2010.
Eid ul-Fitr 1431 AH:
The Astronomical New Moon is on September 8, 2010 (Wednesday) at 6:30 pm Makkah Time. Sunset in Makkah on September 8 is at 6:31 pm. On that day, the moon in Makkah at sunset is below the horizon. Therefore, the first day of Shawwal, which marks the start of Eid ul-Fitr is on Friday, September 10, 2010, insha'Allah.
May Allah (swt) keep us on the right path, and accept our fasting and prayers. Ameen. For more detailed information, please visit: www.fiqhcouncil.org or www.moonsighting.com
Sincerely,
Dr. Muzammil Siddiqi
Chairman of the Fiqh Council of North America
If `Eid is on Friday, do We Pray the Friday Jum'ah Prayer?
Reprinted from SuhaibWebb.com
Answered by Imam Mustafa `Umar
Scholars, past and present, have differed over whether the Friday Prayer remains an obligation on adult males or not, in the occasion that Eid falls on Friday. These are the three opinions and who held them:
Opinion 1: Whoever prays Eid must also pray the Friday prayer if it is normally binding on him.
Opinion 2: People living in isolated areas coming from out of town to attend the Eid prayer are exempted from the Friday Prayer. This is the opinion of: Abu Hanifa[1], Malik, and Shafi'i[2].
Opinion 3: Whoever performs Eid is exempted from the obligation of Friday prayer. This is the opinion of: Ahmad, Shu'ba, Nakh'i, Awza'i[3], Sayyid Sabiq, and Ibn Taymiyah.
Now we will present the evidence and reasoning for these opinions.
Reasoning behind Opinion #1
The verse in the Qur'an ordering people to pray the Friday Prayer is crystal clear:
يَا أَيُّهَا الَّذِينَ آمَنُوا إِذَا نُودِيَ لِلصَّلَاةِ مِنْ يَوْمِ الْجُمُعَةِ فَاسْعَوْا إِلَى ذِكْرِ اللَّهِ وَذَرُوا الْبَيْعَ ذَلِكُمْ خَيْرٌ لَكُمْ إِنْ كُنْتُمْ تَعْلَمُونَ
"O you who believe: When the Prayer is called for Friday hasten toward the remembrance of Allah and leave your business. That is better for you, if only you knew." (62:9)
The commandment in this verse, and other statements of the Prophet about the necessity of Friday Prayer, are not to be overridden by any reports (ahadith) which indicate something different unless they are of rigorous authenticity. If there are any reports that the Prophet made an exception they should be confirmed by more than one Companion because this is not something that would only be heard by one person. Also, there should be no reason for one obligation to drop because of another.
Reasoning behind Opinion #2
There is an authentic report that indicates that the second Khalifah, Uthman, gave permission for some people to skip the Friday Prayer:
ثُمَّ شَهِدْتُ الْعِيدَ مَعَ عُثْمَانَ بْنِ عَفَّانَ فَكَانَ ذَلِكَ يَوْمَ الْجُمُعَةِ فَصَلَّى قَبْلَ الْخُطْبَةِ ثُمَّ خَطَبَ فَقَالَ يَا أَيُّهَا النَّاسُ إِنَّ هَذَا يَوْمٌ قَدْ اجْتَمَعَ لَكُمْ فِيهِ عِيدَانِ فَمَنْ أَحَبَّ أَنْ يَنْتَظِرَ الْجُمُعَةَ مِنْ أَهْلِ الْعَوَالِي فَلْيَنْتَظِرْ وَمَنْ أَحَبَّ أَنْ يَرْجِعَ فَقَدْ أَذِنْتُ لَهُ (البخاري والموطأ واللفظ للبخاري
"…then I witnessed the Eid with Uthman ibn 'Affan, and that was on Friday. He prayed before the sermon (khutbah) then gave a speech and said: 'O people. This is a day where two Eids have fallen on the same day. So whoever from amongst the people of the outskirts[4] of Madinah wants to wait for the Friday Prayer, they may; and whoever wants to return (home), I have given them permission." (Bukhari, Muwatta')
Uthman clearly only excused the people who lived outside of Madinah. Since the ruling did not apply to everyone, it must only be those people who live on the outskirts of the city and rural areas that are allowed the option of praying the Friday prayer.
Reasoning behind Opinion #3
There is evidence which indicates that the Friday Prayer is optional when Eid falls on a Friday:
ثُمَّ شَهِدْتُ الْعِيدَ مَعَ عُثْمَانَ بْنِ عَفَّانَ فَكَانَ ذَلِكَ يَوْمَ الْجُمُعَةِ فَصَلَّى قَبْلَ الْخُطْبَةِ ثُمَّ خَطَبَ فَقَالَ يَا أَيُّهَا النَّاسُ إِنَّ هَذَا يَوْمٌ قَدْ اجْتَمَعَ لَكُمْ فِيهِ عِيدَانِ فَمَنْ أَحَبَّ أَنْ يَنْتَظِرَ الْجُمُعَةَ مِنْ أَهْلِ الْعَوَالِي فَلْيَنْتَظِرْ وَمَنْ أَحَبَّ أَنْ يَرْجِعَ فَقَدْ أَذِنْتُ لَهُ (البخاري والموطأ واللفظ
"Two Eids were on the same day during the time of Ibn az-Zubayr. He delayed people from coming out until the daylight had spread. Then he came out and gave a sermon, and made it long. Then he descended and prayed while the people did not pray the Friday Prayer on that day. This was then mentioned to Ibn 'Abbas who said: 'He has acted according to the Sunnah [the way of the Prophet]'" (an-Nasa'i)
Conclusion
Clearly, there is a legitimate difference of opinion over the issue. However, it should be kept in mind that it is a fact that the Messenger of Allah used to pray it, and obviously this implies that he had a group with him because you can't pray the Friday Prayer alone:
بكَانَ رَسُولُ اللَّهِ صَلَّى اللَّهُ عَلَيْهِ وَسَلَّمَ يَقْرَأُ فِي الْعِيدَيْنِ وَفِي الْجُمُعَةِ بِسَبِّحِ اسْمَ رَبِّكَ الْأَعْلَى وَهَلْ أَتَاكَ حَدِيثُ الْغَاشِيَةِ قَالَ وَإِذَا اجْتَمَعَ الْعِيدُ وَالْجُمُعَةُ فِي يَوْمٍ وَاحِدٍ يَقْرَأُ بِهِمَا أَيْضًا فِي الصَّلَاتَيْنِ
"The Prophet used to read surah al-A'la and al-Ghashiyah in the two Eid Prayers and the Friday Prayer. When the day of Eid and Friday would come together on the same day he would still read both of them in both prayers." (Muslim, Abu Dawud, Tirmidhi, Nasa'i)
Considering the fact that this Eid al-Adha not only falls on a Friday but on Thanksgiving weekend where most people are off from work, they should take some time out of their celebrations to celebrate the praise of Allah.
And Allah knows best.
—
[1] This opinion is attributed to him by his student Muhammad ash-Shaybani in his narration of al-Muwatta'.
[2] Nawawi, al-Majmu'.
[3] Ibn Qudama, al-Mughni.
[4] The word used is "
al-'awali

" which refers to people living about one or two miles from the masjid in Madinah. Refer to Abdul Hayy al-Lacknawi's commentary on al-Muwatta' known as at-Ta'liq al-Mumajjad for more details.
Photo Gallery: Muslim Women Around the World in Ramadan
These lovely photos of Muslim women and Muslim girls were all taken in Ramadan 1430, i.e. Ramadan 2009. They come from various Muslim nations around the world. Some are happy, some are spiritual, and one in particular is heartbreaking. Enjoy them and feel free to comment.