About Us
Marriage is Half the Deen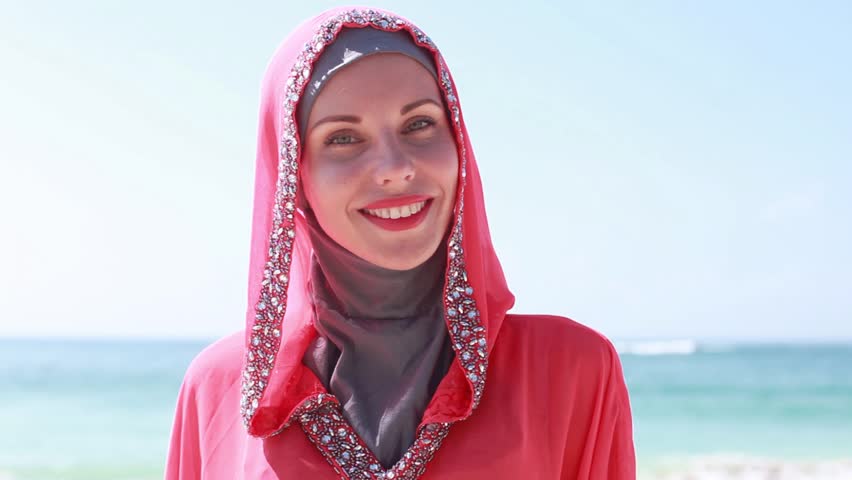 Marriage is half the deen, and someone is out there waiting for you inshaAllah. Find him or her at Zawaj.com today. We have a high success rate with many happily married couples alhamdulillah.
Summer Reading: Cool New Muslim Fiction Novel
Wael Abdelgawad | Zawaj.com
As-salamu alaykum. Do you enjoy reading fiction? Looking for some good summer reading? Check out my new novel Pieces of a Dream. It's available in paperback and e-book on Amazon.
This is "Muslim fiction" taken in a new direction, featuring an Iraq war vet and San Francisco cab driver named Louis, and his journey to the Islamic faith. It's a difficult path, compounded by his mother's rejection, even as he tries to help his gambling-addicted father, and falls in love with an African-American Muslim woman named Khadija.
If you've already read the short story on MuslimMatters.org, this is much more complete, with new chapters detailing Louis's interactions with his sister, his parents, and an old enemy from the Iraq war.
Buy a copy now, and please remember to review it on Amazon or Goodreads when you're done!
Muslim Matrimonial Websites: My Experience
Wael Abdelgawad | Zawaj.com
I've been single (divorced) for several years now, so in that time I have tried my share of Muslim matrimonial websites in order to try to find a new partner Insha'Allah. Here's my review of the sites I tried, and my overall view of the Muslim matrimonial experience.
Disclaimer: I am naturally biased, since I am the founder of Zawaj.com Muslim Matrimonials, and I happen to think it is a good website and a leader in the Islamic matchmaking field. With that said, here is my list:
Zawaj.com was founded way back in 1998. It was one of the first three Muslim matrimonial sites in existence. The other two are gone now, which means that Zawaj.com is the oldest continuously running Muslim matchmaking site. Of course in that time the site has been constantly improved and upgraded.
Zawaj.com has had literally hundreds of success stories in uniting Muslim singles from all over the world in matrimony. In addition, the website has hundreds of articles about marriage in Islam, family issues, Islamic advice and special features.
I have not actually used the service myself in looking for a wife, because I felt it would be a little creepy to contact a sister and say, "Hi, I'm the founder of this site and I'm interested in you," ha ha. With that said, I believe in Zawaj.com and I think it's a good service and a good value.
There are a few drawbacks to Muslima.com. One is that the site is owned by non-Muslims. It is basically a branch of Cupid Media, which is a global "dating" conglomerate. Second, I got scammed by a woman on Muslima.com a few years back. She was a Russian scammer who posed as a beautiful and kind-hearted Muslim woman. Once I began to develop feelings for her, she began to weave a story about how she needed money to apply for a visa to come see me. I looked her up online and found out she is a known Russian scammer. I do not blame Muslima.com for that. The fact is that such scammers are a plague in every area of online activity.
On Muslima.com you can send messages free of charge, but cannot read your received messages unless you sign as a paid member.
Leaving those factors aside, Muslima.com seems to be a popular website with many members from all over the world. In particular they have a ton of members from North Africa – Morocco, Algeria, Tunisia and Egypt.
Qiran.com is a large company based in Canada, with additional offices all over the Arab world and in Pakistan. Qiran.com is kind of the opposite of Muslima.com in the sense that a free member can respond to messages sent to him but cannot initiate any messages. You can "show interest" free of charge. The layout is not quite as easy on the eyes as I would like. Overall, however, it is a good service.
SingleMuslim.com is more expensive than any of the other Muslim matchmaking sites in this list, with a one month membership costing $49.00, and 3 months for $99.00.
The signup process is interesting in the sense that it is clearly an Islamic site, designed for Muslims from the get-go, with questions – for example – about how regularly you pray, and whether you eat halal. Also, it allows passport style face photos only – no body photos. Profile pages are large and easy to read.
I've noticed that SingleMuslim has a preponderance of members from the UK, and not so many from the USA or other countries.
On SingleMuslim you cannot send OR receive messages unless you join as a paid member. So it's not a terribly useful site for free members.\
On the whole, it's a good website if you're willing to pay the high membership fees and if you live in the UK.
Shaadi.com has a huge membership base but is focused largely on India and the subcontinent. It is not an exclusively Islamic matrimonial website but is open to Indians of all religions. So if you are looking for someone from India, Shaadi.com is worth a try.
* * *
I hope you find this list useful. If you've tried any of these services, please leave a comment and share your experience. May Allah grant you all good spouses who will the apples of your eyes and the comfort of your hearts.
Zawaj.com in UAE News
Reprinted from The National of UAE
January 15, 2015
By Hala Khalaf
Dozens of Islamic matchmaking sites are widely accessible here in the UAE, including Qiran.com, ­SingleMuslim.com, Shaadi.com, MuslimMingle.com and ­Zawaj.com.
The defining cultural and religious difference between these sites and popular western dating sites such as Match.com or eHarmony that are blocked is that they advocate matchmaking with an acceptable end in sight: marriage.
Set up in 1998 by the American-Egyptian Wael Abdelgawad, Zawaj means "marriage" in ­Arabic.
"Islam teaches that marriage is half of your religion," says Ahmed, a 37-year-old member of SingleMuslim.com, referencing a hadith by the Prophet Mohammed. "It's a cornerstone of our faith, so there's nothing wrong in pursuing it, even in a way that is modern and more fitted to the 21st century." Ahmed, who lives in Alabama and has family in Dubai, has been a member of the site for 13 months and has already "met" a few contenders.
"It's not discouraging; having a religion in common with someone doesn't actually guarantee you have anything else in common, so you still have to put in the effort to meet someone, but at least by using an Islamic site, I'm attempting to meet the 'right' kind of someone for me," he says.
"I don't really meet Muslim people in everyday life; I don't go to Muslim events and my social circle isn't particularly Muslim. For people such as me, these types of sites are a solution far better than Tinder, which I think has everything but marriage in mind."
As for singles eager to meet other singles in the hopes of landing a date, there are certainly a number of niche sites available, including Arabdating.com, Arabelove.com, Arabicdating.com and Lovehabibi.com to Arablounge.com and Arabmatchmaking.com.
However just like the western sites, they are blocked in the UAE.
* Hala Khalaf
Ramadan Mubarak! Happy Ramadan 2016 / 1437
The month of Ramadan has just begun, by Allah's grace.
It's a strange time right now. Everyone I know is still emotional over Muhammad Ali's death two nights ago – may Allah have mercy on him.
Ali's passing was not entirely unexpected: he was elderly, and suffering from Parkinson's for decades. But there are people who are such towering historical figures that you almost expect them to always be there.
Muhammad Ali inspired an entire generation of youth by standing up for what was right; he spoke out proudly as a Muslim, as an anti-war icon, and as a self-thinking black man at a time when that kind of strength was desperately needed.
But this is the life of this world. Everything and everyone ends, and in the ends are beginnings, though they may be hidden at first. In a purely chronological sense, Muhammad Ali's life ended, and – like a soothing balm or a consoling embrace – Ramadan begins. Is there a better time to pray for his soul? Is there a better time to be inspired by his strength?
My daughter, who will be ten years old soon, will attempt to fast the entire day for the first time this Ramadan. The days are long and the weather is hot here in Central California. Insha'Allah she will succeed.
Meanwhile, the suffering in other parts of the world continues unabated. I'm thinking particularly of Syria, where some cities have been under siege for years, and populations are starving.
Every Ramadan I have a mission for myself, something I want to work on and change. My mission for this year is charity. Ramadan is a time of sacrifice, giving up what we desire for ourselves so that others can eat, be clothed and survive.
I want to ask you, brothers and sisters, to please donate generously to those for whom even a meal, or a roof over their heads, or the promise of security, would be life-changing.
Here are some organizations that assist Syrian refugees, Palestinians in crisis, people suffering from drought in East Africa, Haitians still homeless from the earthquake, and others.
Will you help them? Remember that when you give to Allah Most High, He gives back more to you. It's a guarantee, and I have seen it in action in my own life.
International Rescue Committee
Life for Relief and Development
American Refugee Committee International
Save the Children
Together we can make a difference, Insha'Allah.
Oh Allah, make this Ramadan a time of peace and faith and safety. O Allah, for You do we fast, and in your name we break our fast. All praise is due to You, who fed us, and gave us to drink, and made us Muslims. Purify us during this month, relieve us from our burdens. You are the Most Forgiving, so forgive us and and guide us forward. Ameen!
Wael Abdelgawad
Zawaj.com Editor
Fresno, California, USA
Ramadan Mubarak! Happy Ramadan 1436 AH / 2015
As-salamu alaykum dear readers and fellow editors. On behalf of Zawaj.com I wish you all a happy, blessed and successful Ramadan.
The world needs change, and it needs hope. The world needs individuals capable of self-sacrifice, righteousness in the face of greed, compassion instead of cruelty, and love to conquer hate.
Isn't this what Ramadan is about? It is a time of pure connection to Allah, pure worship, and reawakening the fitrah of the heart. It is a time of softening what has become hard in us, and cleansing what has become stained. Of course we do this fee sabeel-illah – in the cause of Allah – but let us not forget also that Islam carries with it an obligation to family, to society and to the world.
I challenge myself to do five things this Ramadan. One, to strive for awareness and humility in my salat. Two, to strive for self-purification. Three, to increase my love and kindness toward my family. Four, to ask forgiveness from whoever I have harmed. Five, to make a sacrifice (whether in money or time) for the sake of the Ummah and the world.
Will you do the same? Together, Insha'Allah, we can make a difference.
Oh Allah, make this Ramadan a start full of peace and faith, safety and Islam. Oh Allah, You are the Most Forgiving, so forgive us and and guide us forward. Ameen!
Wael Abdelgawad
Zawaj.com Editor
Fresno, California, USA
Ramadan Announcement 1436 AH / 2015
Ramadan Announcement by the Islamic Society of North America (ISNA):
First day of Ramadan will be Thursday, June 18, 2015.

"O you who believe, fasting is prescribed to you as it was prescribed to those before you, that you may (learn) self-restraint." Qur'an 2:183
The Fiqh Council recognizes astronomical calculation as an acceptable Shar'i method for determining the beginning of lunar months including the months of Ramadan and Shawwal. FCNA uses Makkah al-Mukarrama as a conventional point and takes the position that the conjunction must take place before sunset in Makkah and moon must set after sunset in Makkah.
On the basis of this method the dates of Ramadan and Eidul Fitr for the year 1434 AH are established as follows:
1st of Ramadan will be on Thursday, June 18, 2015
1st of Shawwal will be on Friday, July 17, 2015
Eid Mubarak – Eid 1435 AH / 2014 CE
As-salamu alaykum and Eid Mubarak to all our readers,
I was feeling sad today because my daughter is not with me on this Eid. She is with her mother in another city and will return next week, Insha'Allah.
Then I remembered our brothers and sisters in Gaza, Myanmar and other places who have suffered violence and genocide. For some, their children are gone and will not return. May Allah ease their suffering and reward them with Jannah.
Let us thank Allah that we are alive to see another sunrise, to see our families and friends laugh and enjoy the blessings of Eid, and to have another day to ask Allah's forgiveness, pray, work, and think. Another day to strive to be better Muslims, better parents, better spouses, better neighbors, and better human beings.
We Muslims are people of patience and truth, and if we adhere to that path then Allah will never abandon us. Rather He will guide us, ease our hearts, and open opportunities for us.
On this day of celebration, may Allah ease the hearts of all who are suffering, replace pain with comfort and joy, sickness with health, oppression with liberation, tyranny with freedom, and fill our hearts with the hope and tawakkul (trust in Allah) that is sorely needed by our Ummah.
– Wael Abdelgawad, Zawaj.com Founder
Ramadan Mubarak from Zawaj.com!
Ramadan Mubarak, brothers and sisters!
Alhamdulillah, the holy month of Ramadan has arrived. It's a time when we strive to purify our hearts and renew our intentions in every aspect of our lives, bringing our lives into the service of Allah the Most High.
What are your goals this month?
Mine are:
To grow closer to Allah Subhanahu wa Ta'ala.
To become more steadfast in my salat.
To be more patient with my daughter, especially when she is difficult.
To assume good intentions on the part of others. Not to be suspicious or to think the worst of the people I love.
These are some of the issues that I struggle with in life. Ramadan presents me with a special opportunity to work on them, Alhamdulillah.
Please make dua' for me and for my daughter Salma. She is seven years old and will be eight next month, Insha'Allah. Alhamdulillah she is an intelligent, playful and loving child. But I'm a single parent, and sometimes I feel like it's a struggle to raise Salma as a good Muslim. I do my best. But it's hard.
The good part is that I believe in Allah, and I regard Him as a Merciful, Forgiving and Loving God. I believe that Allah wants good for all people. He gives us the tools and abilities we need to make this world beautiful. The rest is up to us.
Ramadan is a gift. It's a special tool in our toolbag, that allows us to transform the world – for one month at least – into a place of worship and light.
Ramadan Mubarak dear friends.
Wael Abdelgawad
Zawaj.com Founder
Ramadan Announcement 2013 / 1434 AH – Ramadan Mubarak!
Ramadan Announcement by the Islamic Society of North America (ISNA):
First day of Ramadan will be Tuesday, July 9, 2013
and Eid ul-Fitr on Sunday, August 19, insha'Allah.
"O you who believe, fasting is prescribed to you as it was prescribed to those before you, that you may (learn) self-restraint." Qur'an 2:183
The Fiqh Council recognizes astronomical calculation as an acceptable Shar'i method for determining the beginning of lunar months including the months of Ramadan and Shawwal. FCNA uses Makkah al-Mukarrama as a conventional point and takes the position that the conjunction must take place before sunset in Makkah and moon must set after sunset in Makkah.
On the basis of this method the dates of Ramadan and Eidul Fitr for the year 1434 AH are established as follows:
1st of Ramadan will be on Tuesday, July 9, 2013
1st of Shawwal will be on Thursday, August 8, 2013
Ramadan 1434 AH:
The Astronomical New Moon is on July 8, 2013 (Monday) at 7:14 Universal Time (10:14 a.m. Makkah time). Sunset at Makkah on July 8 is at 7:07 p.m., while moonset is at 7:08 p.m. Moon is born before sunset in Makkah and moonset is after sunset. Therefore first day of Ramadan is Tuesday, July 9, insha'Allah. First Tarawih prayer will be on Monday night.
Eid ul-Fitr 1434 AH:
The Astronomical New Moon is on August 6, 2013 (Tuesday) at 21:51 Universal Time. (12:51 a.m. on August 7, Makkah time). On Tuesday, August 6, sunset at Makkah is 6:57 p.m. and moonset is 6:29 p.m. Moon is born after sunset in Makkah and moon sets before sunset. On Wednesday, August 7, sunset at Makkah is 6:56 p.m. and moonset is at 7:07 p.m. Moon is born before sunset, while moonset is after sunset. Therefore, first day of Shawwal, i.e., Eid ul-Fitr is Thursday, August 8, insha'Allah.
May Allah (swt) keep us on the right path, and accept our fasting and prayers. Ameen.
Arab Singles Face a Difficult Road to Marriage
Challenges Facing Arab Singles Who Want to Marry
By Wael Abdelgawad
Arab singles face a tough time finding a partner, getting engaged, getting prepared for marriage, and then actually getting married.
I should know, since I am one of them. It's a multi-dimensional problem. First, there's the challenge of actually meeting someone. It's not like there is an Arab singles club that you can join, although some organizations are putting together periodic singles events in major cities. And because of cultural customs and taboos it can be next to impossible to meet a single Arab of the opposite sex. Arabs are a small minority in Western society (unless you happen to live in Dearborn, Michigan), which makes the selection pool that much smaller.
Secondly, once you actually meet someone, you're very aware that in our cultures you are not dealing one-on-one. It's not only about your expectations and hers/his, or your personality, hopes, dreams, and hers/his, or your "qualifications" and hers/his.
No, unfortunately (in my opinion) it's about the families. This presents a major obstacle, because many Arab families have rigid expectations for their son or daughter's marriage partner.
They may also have certain Arab engagement customs  that must be adhered to, and if either family is perceived to be deviating from those customs, then the Arab bride or groom might be forbidden from continuing.
There may also be some element of nationalism or even racism that prevents a single Arab youth from courting someone who may be appealing and have a wonderful character, but does not come from the "right" country or culture.
I realize that the involvement of the family in the courting and engagement process is designed to protect the prospective bride or groom, and to prevent anyone from getting into an improper relationship. But it can be overbearing to the point where it becomes counterproductive and destructive.
As a result, it's not uncommon for young Arabs in the West to get married secretly, or elope, or marry a convert (whose families typically have little say in the matter).
Then there is the economic hurdle. For Arab singles living in the Arab world, the financial hurdles are like crossing the Sahara on ice skates. Young single Arab men who may be unemployed, or even if they are employed are probably earning a meager salary, are expected to provide the bride with a nicely furnished apartment, not rented but owned. This is a virtual impossibility for many Arab youth. As a result there's a lot of frustration among the youth of countries like Egypt and Morocco.
Then there's the wedding. Couples are expected to have lavish weddings whose cost is borne by the families. It makes no sense. The result is a society of desperate single young Arab men and women.
For Arab singles in the West, finances are usually not as much of a problem, though the expensive weddings can still be a burden. I strongly advocate simple, humble weddings that emphasize the religious and spiritual nature of marriage. The families can take all that money they would have spent on a big wedding, and instead give it to the couple to establish their new home.
So what are the options for Arab singles seeking a life partner?
Of course I am biased, but I feel that Zawaj.com is a good start. You can start out by creating a profile here. I said earlier that it's tough meeting someone because it's not like there's an Arab singles club you can join, but on the internet there is, and it's Zawaj.com. Zawaj.com is a well-established website with a good reputation. The Zawaj.com program has recently been upgraded so that it offers you a wonderful variety of communication tools, including a private internal messaging system, message boards, chat, and even video chat if you like. It is a safe, comfortable environment in which to meet someone special.
There is a huge photo gallery of Arab singles, both men and women, including Arab-American singles, Palestinian singles, Egyptian singles, Syrian singles, Lebanese singles, Kuwaiti Singles, Saudi singles, Iraqi singles and more.  It's free to register and create a profile, and you can start sending Flirts to other members right away. If you find someone special who intrigues you, you can purchase a Platinum membership and send that person a more detailed message or your contact info if you like. Meeting professional, attractive Arab singles could not be easier.
Join Zawaj.com for free today and get started.