Daughters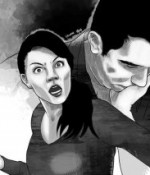 June 15, 2023
My wife seems to not have the same feelings of love for me that I have for her. She doesn't support me even though I do my best to provide for her and take care of our daughter.
Full Story»
My mental health is not in the right place, and as a result, I'm also now struggling with my Iman.

If I marry a righteous Muslim man, he will not mind me being a pilot and would take care of the house and kids when I am gone because they are OUR house and OUR kids, not mine only, not ask me to give up my dream to serve him like a maid. Why can't my mother see this?
My stepsister has a lot of resentment towards my mother and even called her a "homewrecker" for marrying her father.
More in this category