Daughters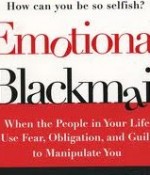 October 2, 2022
I don't think I will be able to fullfill his rights as a husband once I move in with him, because everything about him repels me.
Full Story»
If we defend our mother, our father gets angry and beats us, but if we defend our father, our mother gets angry. What to do?
My long distance marriage with my wife wasn't working and coronavirus affected my job, so I moved back in with my difficult wife who is disobedient to me and confides in her sisters for everything, rather than me.

I am one of four sisters, and the only one in the household who helps my mom with her chores. How can I get my other sisters to pitch in?
More in this category