Daughters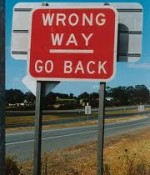 January 12, 2020
It turns out that my cousin is dating this drunkard, drug addict guy, and that she even plans to marry him as soon as possible…she doesn't even want to continue with her studies!
Full Story»
Even in our neighborhood, due to their continuous quarrels and yelling, people don't respect us. I fear for my future.

I want to do Istikhara to decide if I should go or not but Hajj  is a Fard and I am not sure if it is appropriate to do Istikhara to decide on a Fard obligation.  What do you think?
He complains about the house being a mess even though he knows i am in pain constantly, and therefore takes his anger out in the girls, how they´re dirty and messy and a dog is cleaner than them.
More in this category