Narcissism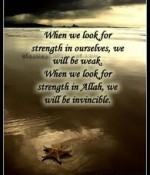 August 11, 2022
My husband has been explicitly talking to other ladies, even going as far as sending inappropriate pictures and videos and attempting to meet up with them.
Full Story»
My husband has been away for as long as I've been married to him, and this marriage wasn't even my idea. I feel stuck.
My long distance marriage with my wife wasn't working and coronavirus affected my job, so I moved back in with my difficult wife who is disobedient to me and confides in her sisters for everything, rather than me.
My husband is irresponsible towards me and my feelings. He has other friends who are girls, and has currently totally abandoned me. He bears no responsibility for any of these actions so I am contemplating Khula.
More in this category