Feelings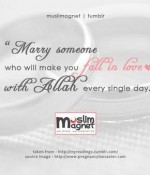 October 16, 2017
The problem is he is way less than me as in status.. my parents will never ever let me marry him.
Full Story»

He does seem happy now, but why do I keep thinking about him?
I was lured into having sex before puberty. Is it still a sin and do I have to repent for it?
Should I leave and fight with all I have for child custody or stay and give all the money?
More in this category