Anger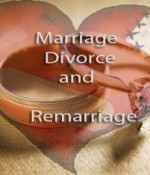 October 13, 2021
While engaged to the man I was forced to by my parents, I met a man that I love at University. My fiance is so rude to me and only likes my body…not who I am as a person. Is it ok if I get divorced and remarry?
Full Story»
My mother is making living with her an ordeal, when all I wanted to do was help

My in-laws are verbally and psychologically abusive to me, but I'm not sure if I'm allowed by Islam to completely stop talking to them.
I caught my wife cheating…twice. Should I take revenge on her or prioritize my children's happiness?
More in this category