Anger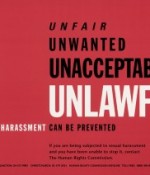 October 10, 2019
I have a cousin who touches me inappropriately. What should I do?
Full Story»
I'm being emotionally abused at home and am wondering if it would be a sin to move out. I've considered suicide.
I am married to a man who lies and cheats. My supervisor at work hugged me when I was crying. For the first time I felt comforted and secure.
Even though I have changed myself and ready to give in to everything that my wife wants, still she feels that she is the lone one suffering in this marriage. I have done and want to do everything to make her feel good and positive about our relationship but it's somehow never enough, and the reason is because of what has happened. I can't go in the past and redo it.
More in this category