Desperation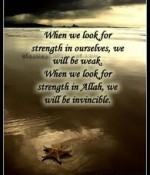 August 11, 2022
My husband has been explicitly talking to other ladies, even going as far as sending inappropriate pictures and videos and attempting to meet up with them.
Full Story»
On March 29, 2021, "holy festival night," the perfectly healthy girl suddenly and without any reason lost all her body movements– Her body became a statue.
I hallucinate…when I close my eyes, I talk with her, and then after a certain period, she vanishes.
My brother-in-law is relieving his sexual desires on his own because my sister doesn't have sex with him.
More in this category