Desperation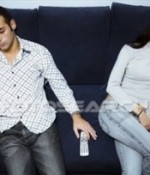 May 2, 2022
My brother-in-law is relieving his sexual desires on his own because my sister doesn't have sex with him.
Full Story»
My parents don't want me to move and want me to finish my studies instead of getting married. But I love him!
Every single day ends with fighting and arguments, because we both married for our parents' happiness rather than our own.
If we defend our mother, our father gets angry and beats us, but if we defend our father, our mother gets angry. What to do?
More in this category