Heartbroken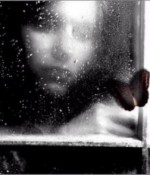 June 24, 2022
My boyfriend of three years took my virginity and left me devastated.
Full Story»
He has seen our child a handful of times but refuses to tell his family they have a grandchild because in his words, he won't look like a good role model!

I am in a relationship with a guy who lies and requests creative sexual situations of me. He still wants to marry me after all that!
He was interested in me, then he ghosted me (disappeared) and married someone else. Should I keep waiting for him?
More in this category